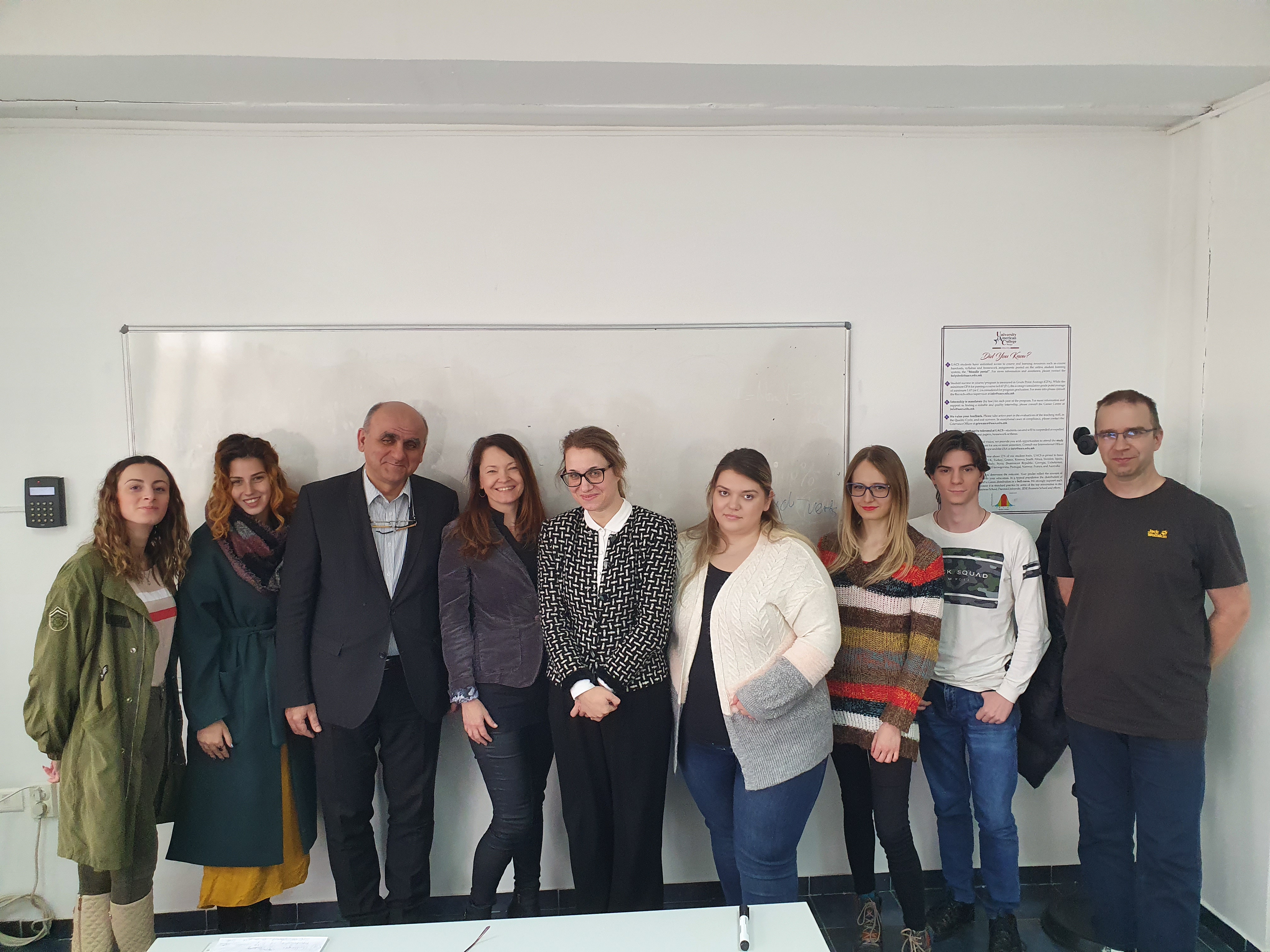 CEEPUS Linguistics Lecturer
From 17 to 21 February 2020, Dr Agnieszka Bedkowska-Kopczyk, a Linguistics professor from the Slavic department of the University of Graz, Austria, visited UACS as a CEEPUS freemover, and taught Linguistics to the students from the School of Foreign Languages.

Her open lecture was on 20 Feb, 2020, when she talked about Categorization of emotion verbs in English in comparison with Slavic languages. Starting from English as a students' target language, examples were given in Macedonian, Serbian, Croatian, Slovene, Polish, and Russian.