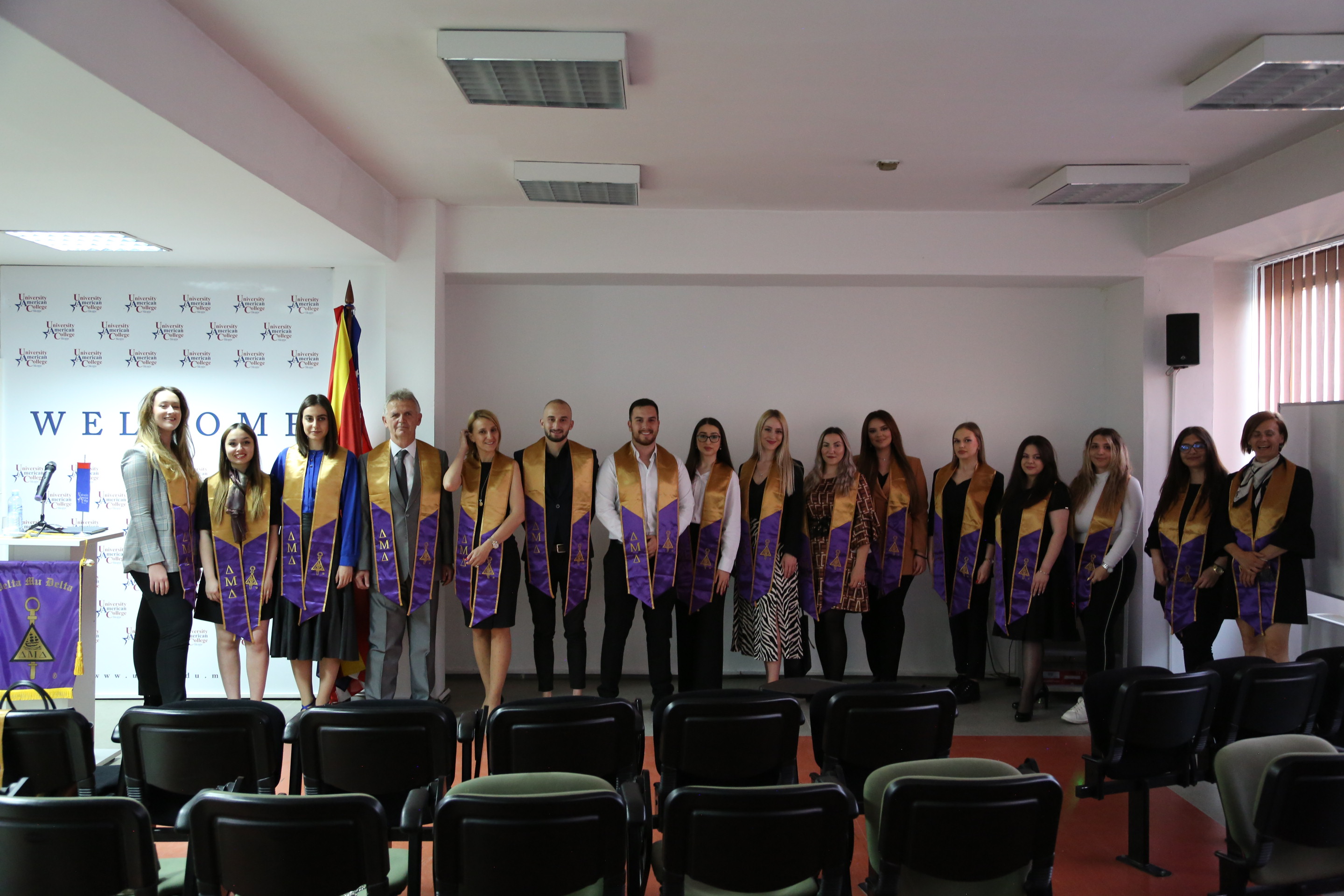 Induction Ceremony 2022 – Delta Mu Delta into our Pi Alpha Chapter
On May 13, 2022 we were honored to welcome all new members to Delta Mu Delta into our Pi Alpha Chapter, at the Induction Ceremony 2022.
These individuals have been selected due to their extraordinary academic achievements, and their strong inclination to become future leaders and drivers of positive change in our society.
We are also proud to announce our new President – prof. Tome Nenovski, Vice President – Ms. Elena Matlievska and our honorary member – prof. Venera Krliu Handjiski.
With great expectations and joy, we also congratulate Ms. Natalija Mirkovik, Mr. Leo Milosevski and Ms. Sofija Jovcheva as new additions to the Board and we acknowledge out current Treasurer, Ms. Meri Cvetanovska to continue to inspire all of us.
We wish everyone in our chapter a successful year and are looking forward to achieving great things together!