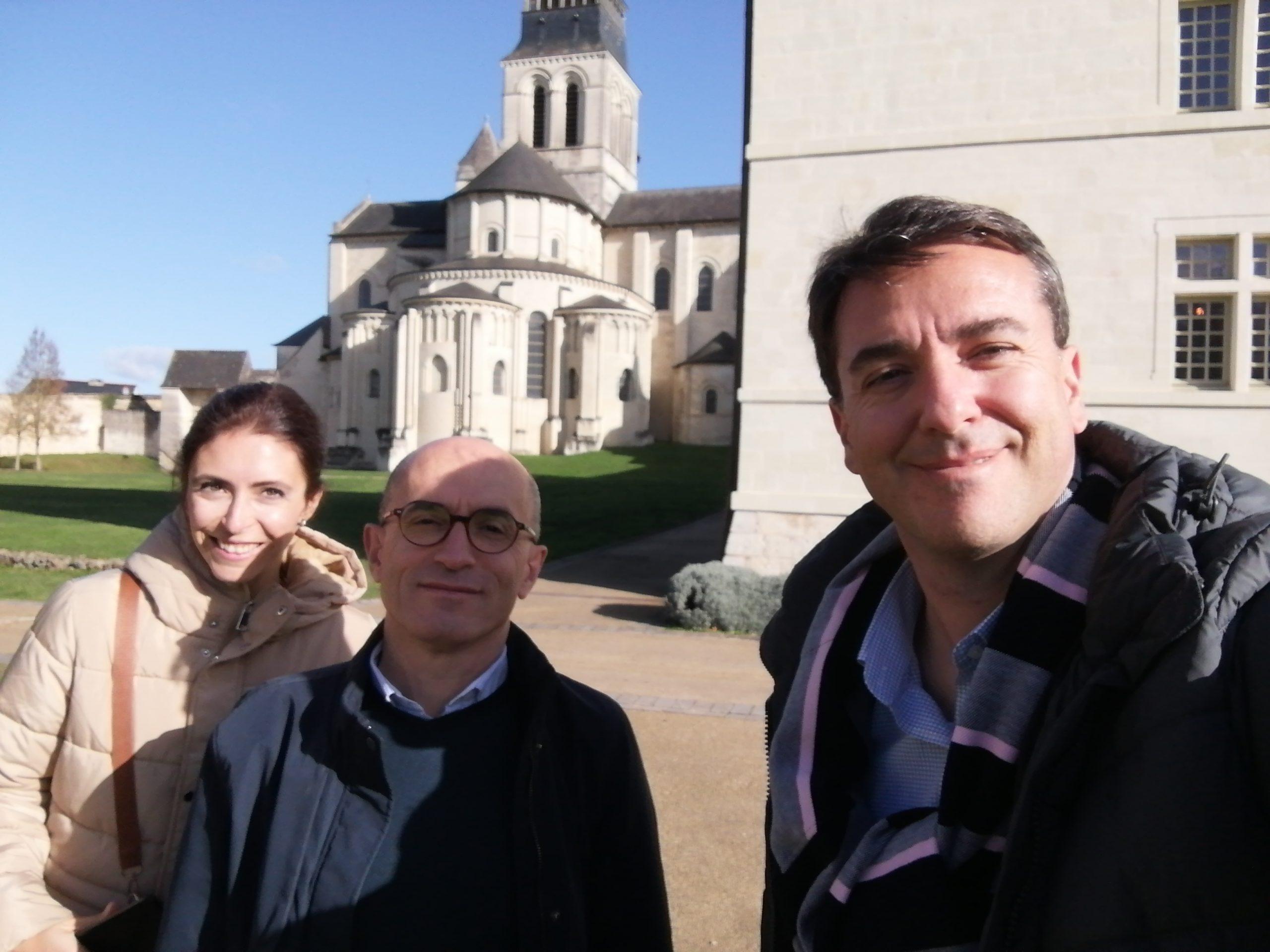 IRCOM – Erasmus+ partner University
IRCOM is Ecole superieure of Humanities and Management located in Angers, France.
https://www.youtube.com/@IrcomFr
As our Erasmus partner, we have been hosting students from Ircom, France for several years now. The attraction of this institution is not only in terms of the quality studies IRCOM offers, but also in the fact that it is located in the epicenter of the Anjou region place where the history of France and England is created.
During their recent visit, our professors Dusica Stevchevska Srbinoska and Igor Srbinoski had the opportunity to experience the beauty and authenticity of Angers. They were invited by Mr. Christoph Coupry, Director of International relations at IRCOM to visit Saumur, Cholet, Fontenvraud-l' Abbaye, the most medieval authentic historical and cultural monuments located along the Loire and Main rivers protected by UNESCO, as well as famous castles and wine cellars:
https://www.leschateauxdelaloire.org/en/
The Angers region is also famous for the Plantagenet Royal House.
The Plantagenet royal house held the English throne from Henry II in1154 to 1458, when Richard III died in a significant battle of the War of the Roses. Thus, the son of Henry II, Richard I or Richard Lionheart is well known in books all over the world for his reputation as a great military leader and warrior.
Also, Angers is the birthplace of Jean Bodin (1530 – 1596), who was a French jurist and political philosopher known for his theory of sovereignty. Therefore, We encourage our UACS students to take an opportunity for Erasmus exchange and become acquainted with quality education in IRCOM and unique life experience in Angers. IRCOM also has campuses in Lyon, France and Yaounde, Cameroon.