Why choose UACS SFL GRADUATE Studies?
SFL GRADUATE STUDENTS TESTIMONIALS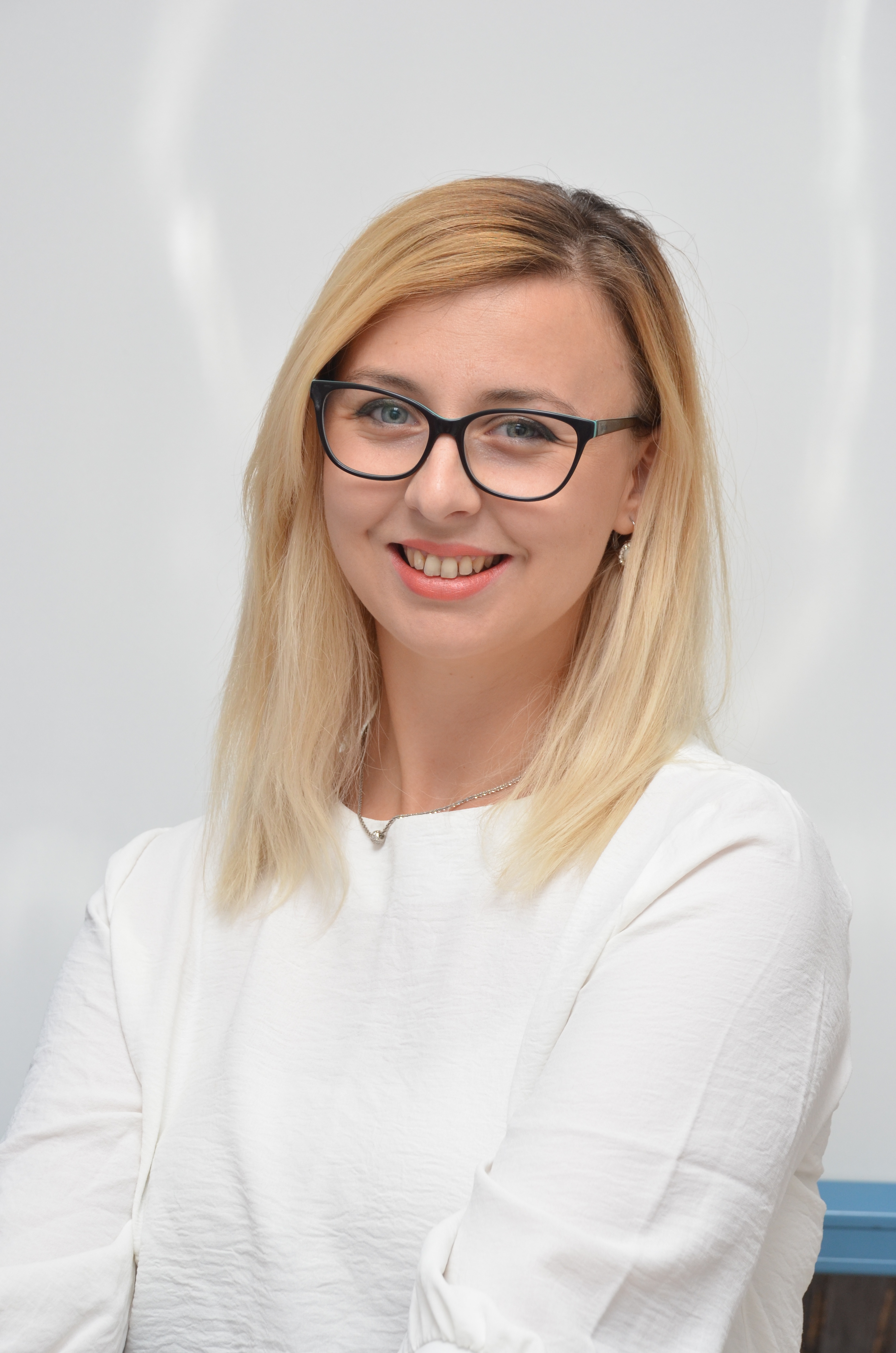 Tatjana Jovcheska, MA
Online English teacher at GLASHA, Russia
Part – time English teacher at Schola Kids, Vietnam
Curriculum developer and syllabus designer at Schola Kids, Vietnam
Content developer for online application at Schola Kids, Vietnam
IB Examiner
I believe I made the best decision when I enrolled in the postgraduate studies in TESOL at the UACS School of Foreign Languages. This rewarding programme enables student-centred approach through well-presented modules delivered by international renowned staff. The best aspect about doing postgraduate studies at the UACS School of Foreign Languages was the variety of carefully chosen courses, the small class sizes and the easily accessible teaching materials. I was able to develop in-depth knowledge of the concept of foreign language
teaching through the latest teaching methods. The thing I enjoyed most was the emphasis on independent learning as well as the student's direct involvement in the syllabus, which resulted in our active engagement in the in-class and after-class activities.
UACS, more specifically, the School of Foreign Languages has definitely paved my way for a more detailed exploration of my desired field i.e. applied linguistics. I was excited to see immediate results at my work place, particularly in the way I approached the subject matter
and the variety of teaching methods I could apply. I didn't want to stop there as I felt more than ready to carve out my career as a teacher and a researcher. I am proud to say that thus far I have been the recipient of four teacher development awards: 1. E-Teacher Scholarship
Award by the University of Oregon for Introduction to Pedagogy and Practices for Teaching English to Speakers of Other Languages; 2. iTDi Teacher Scholarship by the International Teacher Development Institute; 3. Teach Abroad Scholarship by Ethical TEFL 4. The Consultants – E Scholarship. I have attended many seminars and webinars as well as presented at national and international conferences. I have presented at the 23 rd Annual International Convention of Thrace, Northern Greece, at the 2 nd International Philological Conference in Poland and my paper has been accepted for the 3 rd International Philological Conference in Poland, too. Moreover, my article on vocabulary teaching practices has been published in the Humanising Language Teaching Magazine. I am presently working as an online English teacher at the Russian GLASHA Skype School, as a part –time English teacher, a curriculum developer, a lesson planner and an application developer at Schola Kids (Vietnam), and IB examiner. My last, but certainly not the least venture, has been the NILE
Course in Materials Development, which further prepared me for the future role in creating engaging and thought-provoking teaching materials. I can't thank UACS enough for the wonderful journey we had. If you are passionate about language, don't think twice. Make the
right choice. Make School of Foreign Languages your CHOICE!
Marija Petkovska, MA
Having a job position that fulfills is a real blessing but to succeed further professionally, a continuing professional development is a must. After I spent a decade on gaining work experience as an English language teacher, a need for personal advancement arouse that prompted me to enroll in the postgraduate course at the School of Foreign Languages ​​at the University American College, Skopje. The dedication of the professors and the excellent cooperation with them enabled me to broaden my knowledge which led to professional and career development. The cooperation continued even after I was awarded the master's degree because the unreserved support of the professors encourages further research activity necessary for professional growth. I would like to express my gratitude to the University American College for not only providing me with knowledge but also for giving me the opportunity to become a staff member as an expert of practice, and share my knowledge and experience with the postgraduate students at the School of Foreign Languages.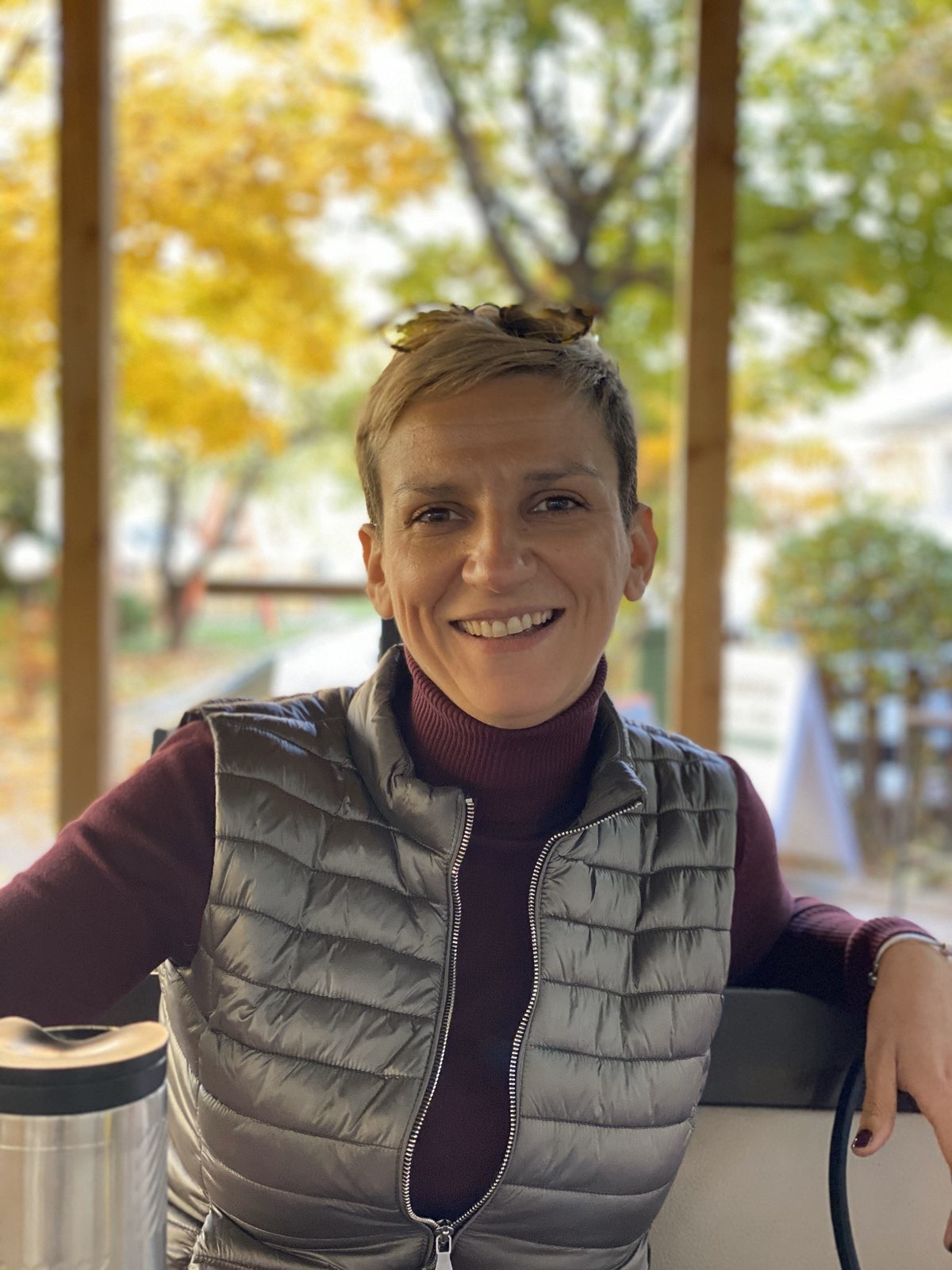 Marija Buralieva, MA
My name is Marija Buralieva, and I work as an EAL/Language Support teacher and as a WIDA/EAL Coordinator at NOVA International Schools in Skopje, North Macedonia. This is my 15th year as an international educator. I hold a Bachelor's degree in English language and
literature and a minor in Psychology from the American College of Thessaloniki. I also hold a Master's degree in English Language Teaching, which I obtained at the University American College Skopje in September, 2020. The MA in ELT journey was a truly significant one in many aspects: it has helped me tremendously in my dual role at my school, i.e., both in learning more about effective and efficient teaching and assessment of the English language, but also in better serving as a coordinator at my school. In addition, I enjoyed meeting new people from my field of study, learning about various career prospects, collaborating with experienced professors, and feeling respected and supported throughout the entire way. Thanks, UACS!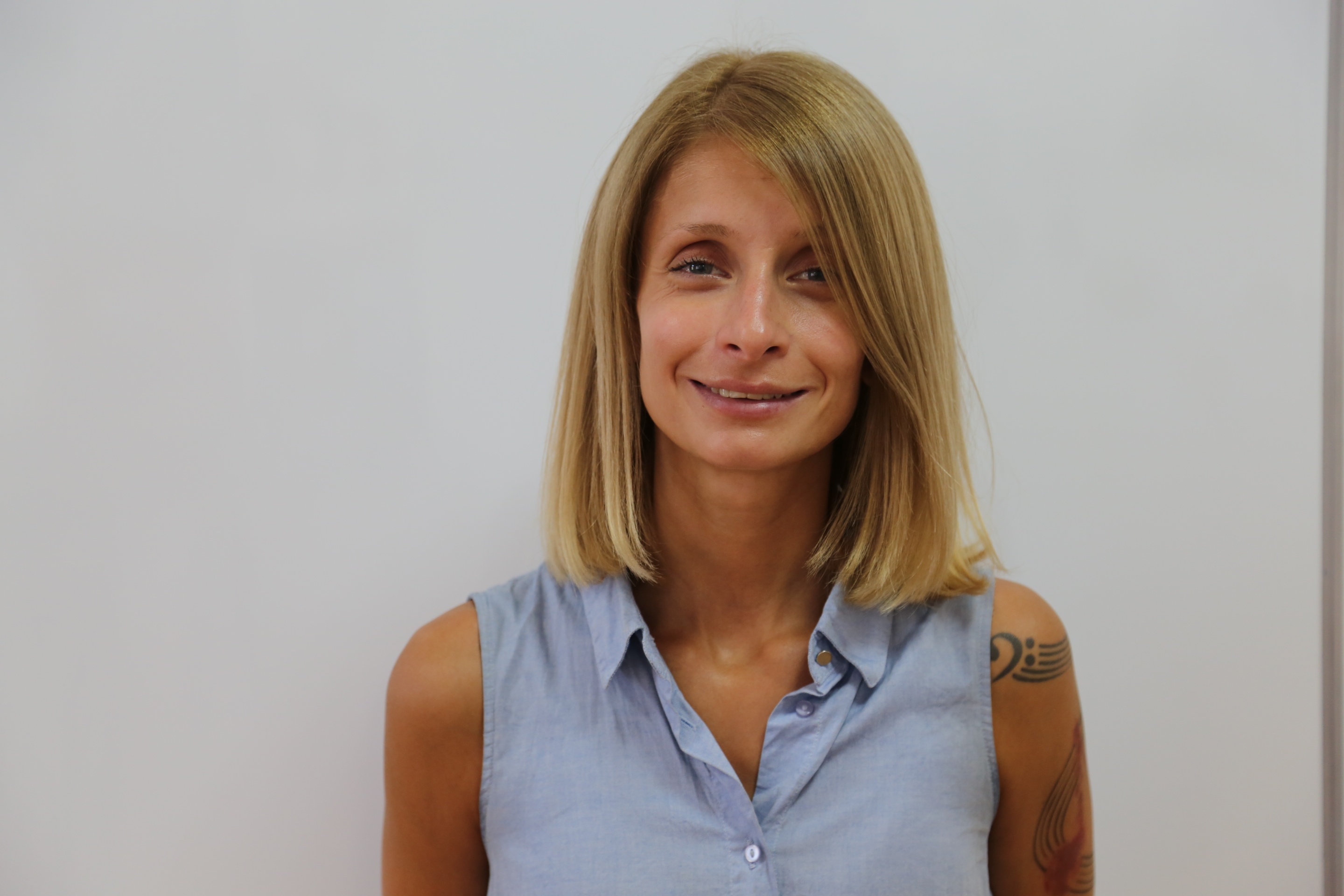 Tamara Jolevska Popov, PhD
I have always been a person who likes to be challenged and made to think outside of the framework offered in traditional education. I wanted to leave the page and connect the dots logically in the real world, as education is meant to prepare you for the real world. This is only possible in small groups, where everyone's voice is heard and ideas paid due attention. After finding out about UACS SFL and the programme that was being implemented in lessons there, I decided that it was the place for me to spend my two years of MA studies and really make the time spent studying worthwhile. During those two years, I learned more than I have about foreign language teaching and teaching techniques in general compared to my entire previous education. Students are not numbers, but individuals who are made to think critically and reassess every life situation and decision in order to get to a viable and feasible decision for any issue in their professional lives. The concentration in general offers a full 360 experience into all aspects of language teaching (teacher, educator, lifelong learner, manager, etc…), and the lecturers come from different schools within the integrated university, thus the viewpoints offered towards any issue in work life and life in general are multidisciplinary, as they should be. Life is not a picture in 2D, rather a series of events in the mix between your personal and professional self, for which the school and concentration offer original ideas. I have always seen myself as a teacher and lifelong learner and having left a positive impression on my educators at UACS, I was offered a teaching position, initially as a lecturer, with an open opportunity to develop further in the academic world. I am honoured to say that I am currently working side by side with the people I learned so much from. I am currently enrolled in the Doctoral School programme at the state university and am looking forward to advancing my career at UACS.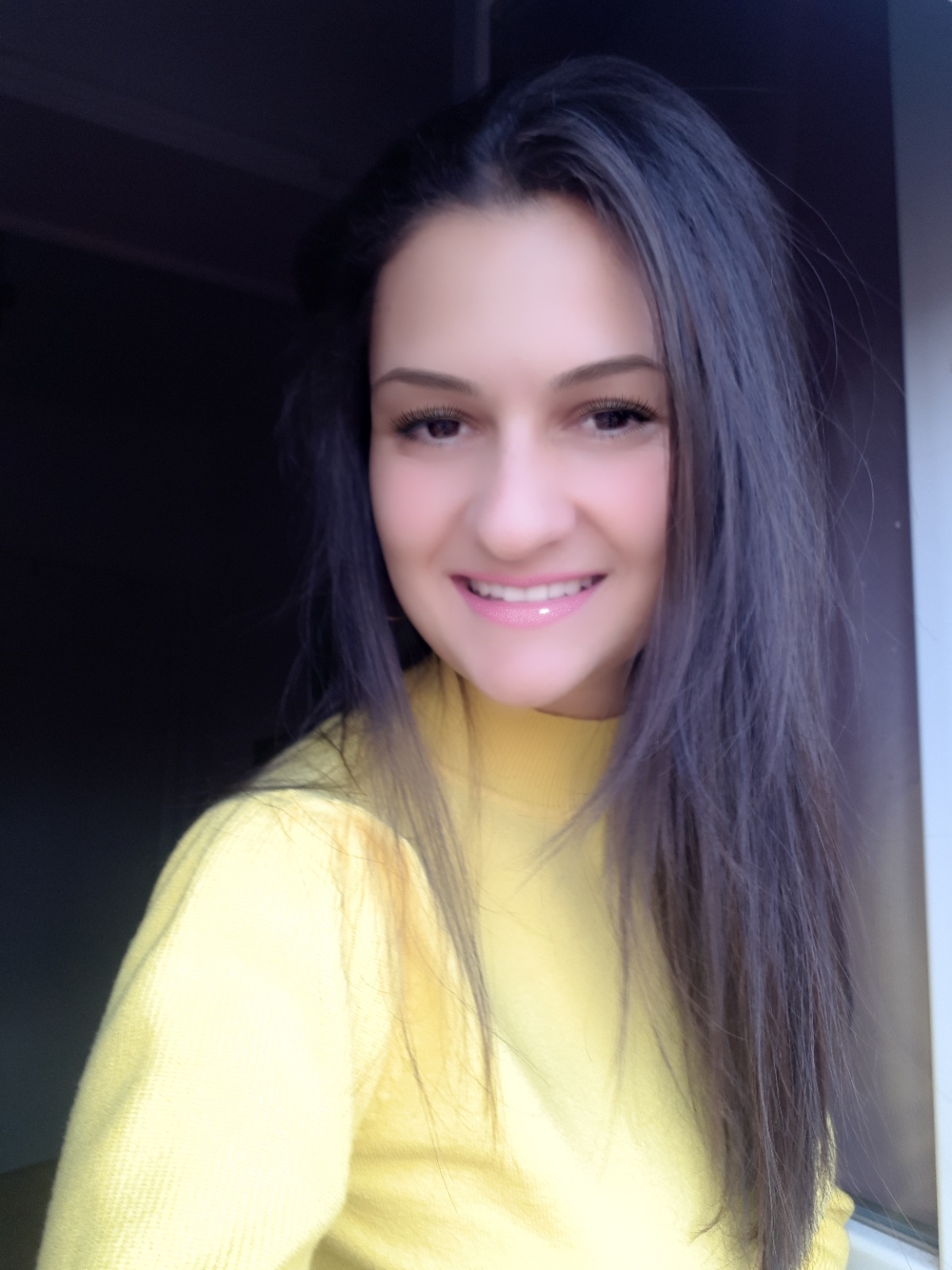 Marija Ivanovska, MA
One of the greatest experiences in my life both personally and professionally has been doing an MA in English Language Teaching at University American College Skopje. The English MA Program at UACS offers a challenging and comprehensive approach to the field of English. The course is very well- structured, educational and has a balance between theory and practice. The professors provide space for the students to become experts in the field while offering tremendous support and collaboration. I feel totally prepared for the high-school teaching position I have now, not only because of my love for English language and literature, but also because of the opportunities for professional development I had in this program. This is a community that cares about its students and wants them to be successful! From my perspective, UACS was everything I was looking for. Being part of UACS family has been an amazing experience for me that has helped me grow personally and professionally. I would like to encourage students to study hard and inform themselves as much as possible about the academic opportunities the institution offers. I am very happy to have had the opportunity to study at this University and I warmly recommend UACS to all future students.