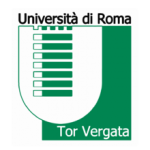 University American College Skopje and University of Rome Tor Vergata are proud to initiate
the 14th annual international academic conference on European integration
 INNOVATING EUROPE
Skopje, 16 May 2019
This inter- and multi-disciplinary conference seeks to examine the concept of innovation affecting all areas of life and all aspects of future European development. Taking into consideration the pressing need to find innovative economic, social and political solutions to evolving challenges to the European project, this conference aims to critically reflect on EU innovation policies, methodologies and instruments by addressing key issues, in particular:
New EU economy prospects
Business innovations
The future of skills
Cross-industry innovations
Public sector innovations
Social innovations
Innovative schooling and education models
Non-technological innovation and innovation in the services sector
Technological breakthroughs
New processes and business models
Startups and entrepreneurship
Small and medium size enterprises
Family businesses
Challenges to innovation, in particular in South East Europe
Digital transformation
Digital citizenship
Digital tax
Energy infrastructure, transportation connectivity and economic integration
Innovative youth cooperation and regional initiatives
Case studies comparing at least three countries (including but not limited to those of South East Europe) as well as research-based policy recommendations are encouraged.
The working language of the conference is English. This year the conference welcomes both paper and poster presentations by scholars and professionals from any discipline including but not limited to economics, finance, management, law, political science, international relations, security studies, environment, sociology, information science, education, media, liberal arts, language, film, literary and cultural studies. PhD students are also encouraged to take part.