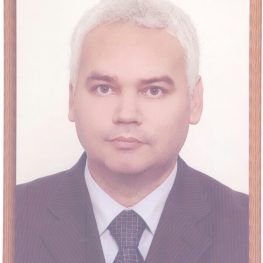 Samir Latif is the Director of the USAID Low Emissions Development and Clean Energy Investment Project and has more than 25 years of experience in business environment reform, business law, management and public/private sector capacity building in Macedonia.
In the past 22 years, Samir Latif has worked in progressively senior positions on various USAID projects in Macedonia implemented by US based companies dealing with business, economic, energy, legal and financial issues. He has been intimately involved in the processes that have led to reforms and progressive changes in the legislative and institutional framework in Macedonia. Subject areas of reform have included company, securities, bankruptcy, business registration/one-stop shop laws, energy, public procurement and related systems implementation, as well ADR, intellectual property, court and judicial restructuring; and NGO and SRO development including the development of their professional standards and codes.
Samir Latif is the President of the Board of Directors of the Institute of Directors – Macedonia since May 2013. As a unique Professional Association in Macedonia, the Institute of Directors is dedicated to creating a positive impact on the economy and the society by promoting professional directorship and good governance.
Samir Latif has a PhD in Business Law and since September 2006 is a visiting professor on the MBA studies at the American University in Skopje.