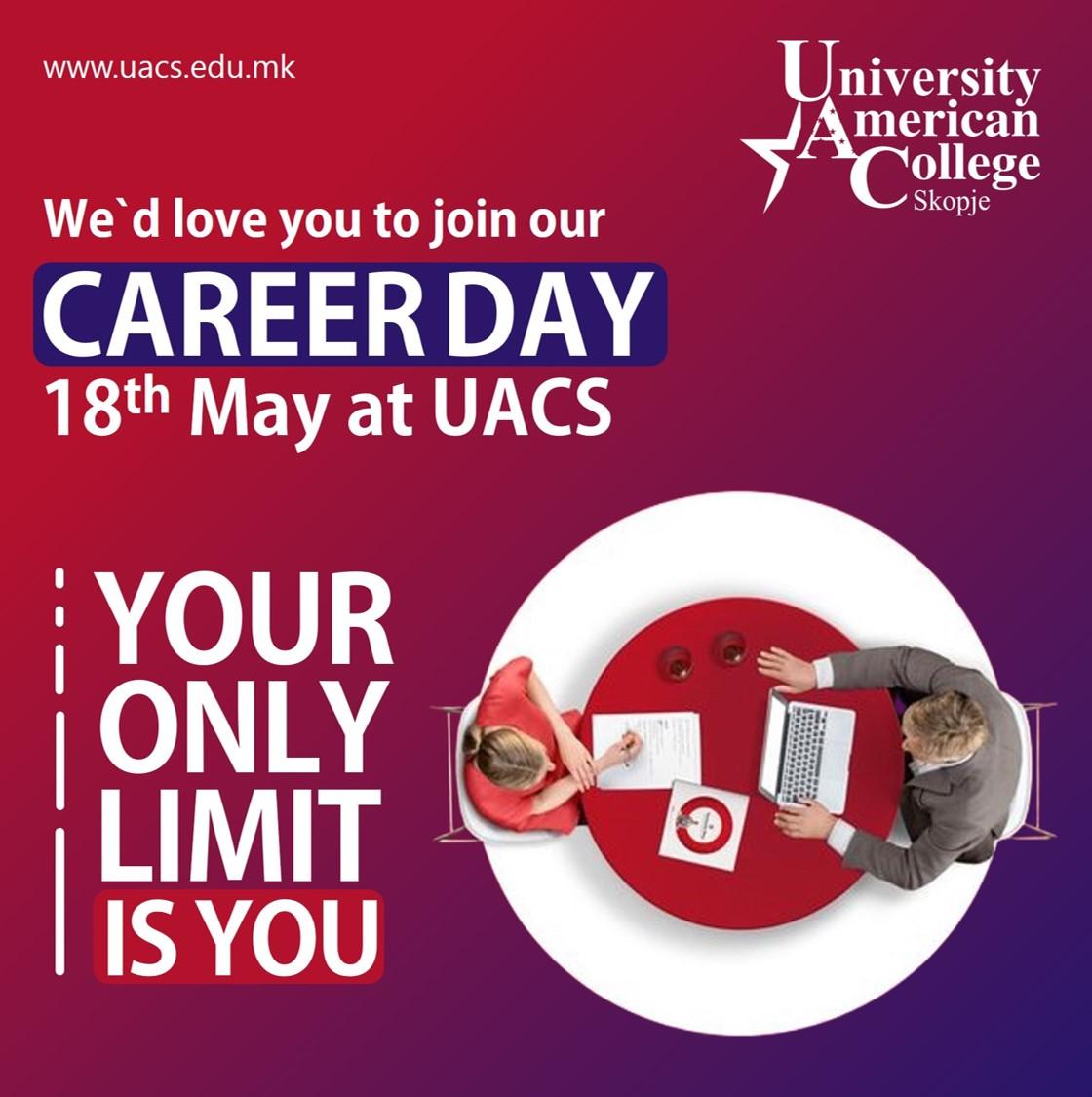 UACS Career Day!
ATTENTION UACS STUDENTS, ALUMNI AND JOB SEEKRS!
Get ready for the newest edition of the UACS's Career Day!
Date: May 18th (Thursday)
Time: 11:00 – 16:00
Location: UACS, 4th Floor
This event is designed to connect you with incredible career opportunities, networking prospects, and industry professionals who can help shape your future, whether you are seeking internships or full-time positions, or want to explore potential career paths.
From workshops that simulate writing your own CV and learning the in-and-outs of the interviewing process, to hearing success stories, mistakes, and life lessons from our UACS Alumna Speakers,  this represents an opportunity you wouldn't want to miss!
Until then, get acquainted with the companies that will be present at this year's Career Day, and the
speakers
during our "Inspirational Career Talks" segment, all of which will be further detailed tomorrow!
Make sure to mark your calendars, set your alarms and engage with industry professionals to establish meaningful and important professional connections.
Hope to see you all there on Thursday!