UACS Alumni of the month – Ms. Angela Mladenoska (Angie M.)
Angela, you are behind the brand Angie M. What kind of a label it is and what is your part in it?
Angie M. is a unique, sophisticated and modern brand that creates its own fashion stamp, striving to become one of the leading brands in the domestic and global market. The main focus of the Angie M. brand is handmade swimwear, beachwear and sportswear. I am the founder of the brand, and my responsibilities to Angie M. are in every segment of the business, from giving the initial idea of ​​how the models of the collections will look like, to the organization, realization and presentation of the collections, as well as participating in the process of sale. Angie M.'s mission is to make every woman feel confident and fulfilled, emphasizing her beauty through delicate materials and carefully positioned cuts.
You are one of the rare brave people that used the Covid-crisis creatively and started a business right in the middle of it. What was the process like and what made you make that decision?
After a long period of researching, planning, and developing the idea, it came to a final realization. The idea was completely clear in my head, I started to put everything on paper and slowly I started to create the strategy, design for the brand Angie M. The idea for founding this brand and creating swimwear and beachwear came three years ago, when I wanted to buy a unique model of swimsuit that will be different from the rest, in which I will feel feminine, attractive and modern. But I could not find such a model. I contacted a few foreign companies that offer amazing textiles and tailor custom-made pieces that I wanted to start a long-term cooperation with. However, in the meantime, a wonderful turnaround occurred where I started a collaboration with the famous Macedonian designer Zanov for his, at the time, latest collection, becoming the face of his campaign. From the very beginning, I saw his commitment, professionalism and love for what he is doing. That was the moment I realized that that was exactly what I was looking for. And so it began… I explained to him my ideas and models, and he immediately understood what I wanted to achieve with the brand Angie M. We started working immediately. Desire, enthusiasm and new challenges opened fresh horizons for us to work together without much thought. But our collaboration did not stop there. We are already preparing our next S/S21 collection. We are expecting that this collection will achieve an even greater success introducing a new dimension to the modern world of women.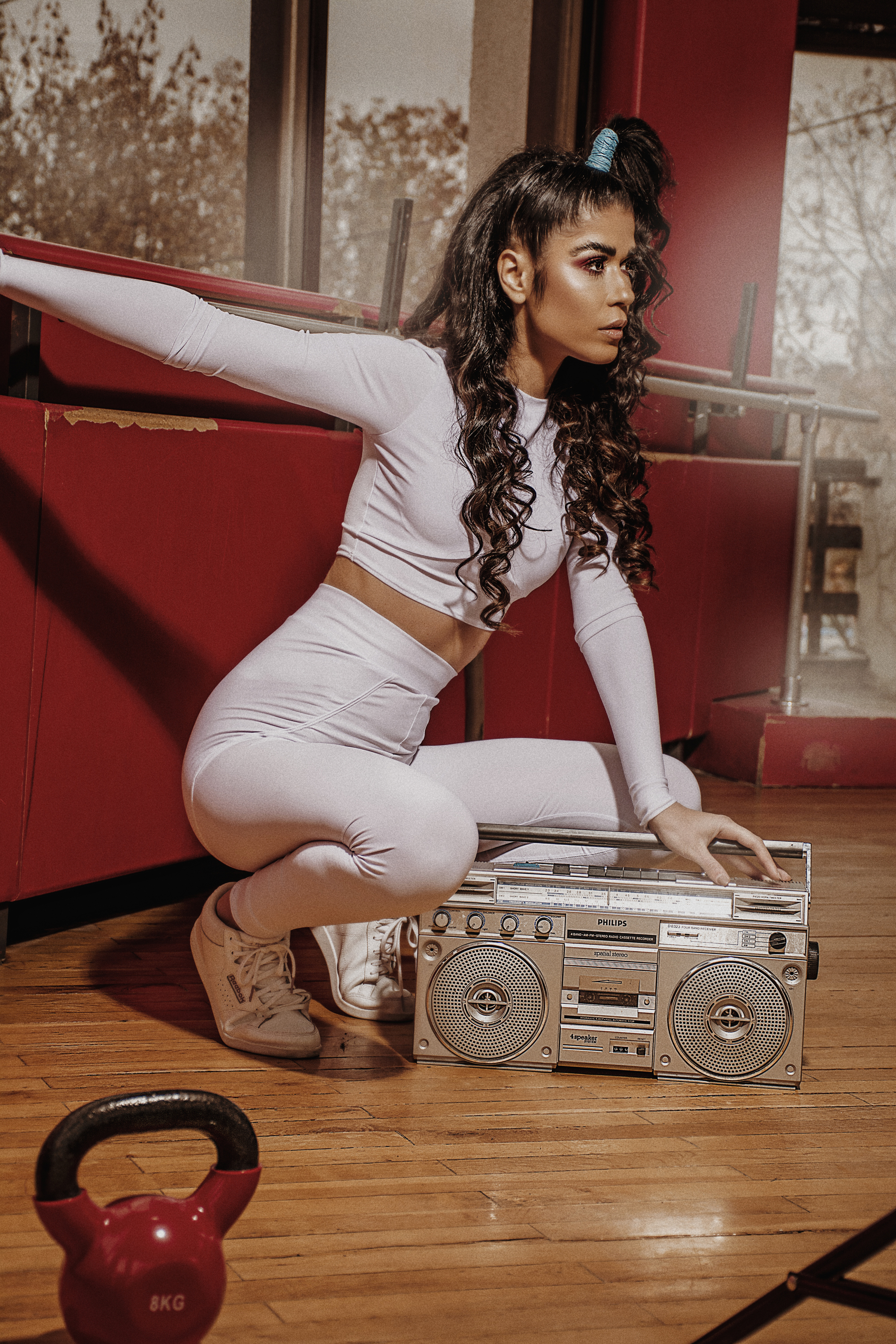 What skills do you think are most important when creating and developing a successful brand?
Before starting work and building a brand, it is necessary to have desire, enthusiasm and internal motivation. Market/competition research and following the trends are one of the key skills for the realization of a business idea. Great responsibility, commitment, hard work, tolerance, ability for good organization, time management are some of the factors and knowledge for managing a successful brand. For building a brand it's very important to find the right team for cooperation, good synergy and professionalism in it. Creativity, marketing and the use of online tools are another important element of the continuous growth of Angie M. My many years of experience in marketing have helped me to realize the idea and create my own brand. The most important thing is to identify and follow your target group with great accuracy, because it can recognize your value and appreciate it, giving you a positive/negative feedback that will motivate you to become even better at what you do and achieve even bigger goals.
How did your education and the UACS diploma help you to prepare when starting the business and facing everyday challenges?
My best decision was enrolling for my University studies at UACS. In order to start a successful project/idea it's really important to have professionally committed professors, who are always ready to share their knowledge and experience. The large number of lessons by people from different business areas, working on real projects and the transferred theoretical knowledge, helped me immensely in building the Angie M. brand. As an intern in a few of the internship programs, it allowed me to see the bigger picture of how a company actually works. Even today, I catch myself doing a quick check on the marketing projects that we worked on while I was at the University to inspire me with some new ideas for improving my business. I feel proud to be a UACS alumni that has acquired the necessary knowledge/skills ready to face today's challenges and uncertainties dealing with them properly. I will continue to realize my goals and ideas and hopefully, exceed my clientele's expectations with the upcoming chic clothing. Stay safe and stay tuned.