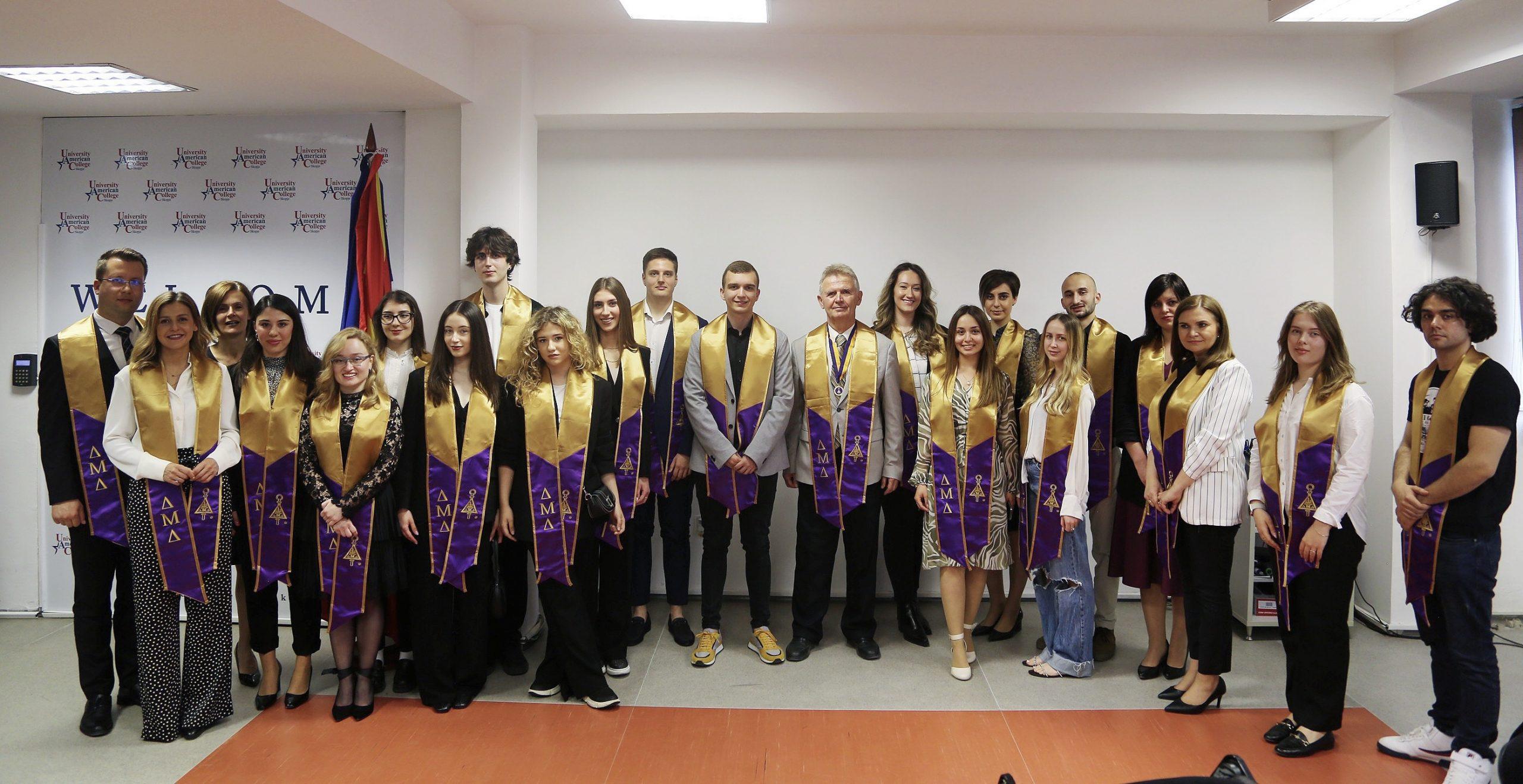 DmD Induction Ceremony 2023
On May 17, the Delta Mu Delta Pi Alpha held the 2023 Induction Ceremony on UACS Premises where 15 new members formally entered in the DmD membership. In addition to the regular members, DmD Pi Alpha had the honor to welcome Ms. Nina Angelovska, an entrepreneur and President of the Macedonian E-commerce Association, as an honorary member, showing her significant contributions to the business community and field of study.
"The inclusion of new members to the Delta Mu Delta Pi Alpha Chapter is a wonderful opportunity for growth and progress. It's great to see that the community of business students with exceptional academic achievements and a strong inclination to become future leaders and drive positive change in our society is expanding. It's great to be a part of Delta Mu Delta, where members can openly share their opinions and support each other in various social fields, particularly in business," said Prof. Dr. Nenovski, President of Delta Mu Delta Pi Alpha – Skopje.
As an International Business Honor Society, Delta Mu Delta recognizes and encourages academic excellence to create a DMD community that fosters the well-being of its individual members and the business community through lifetime membership.