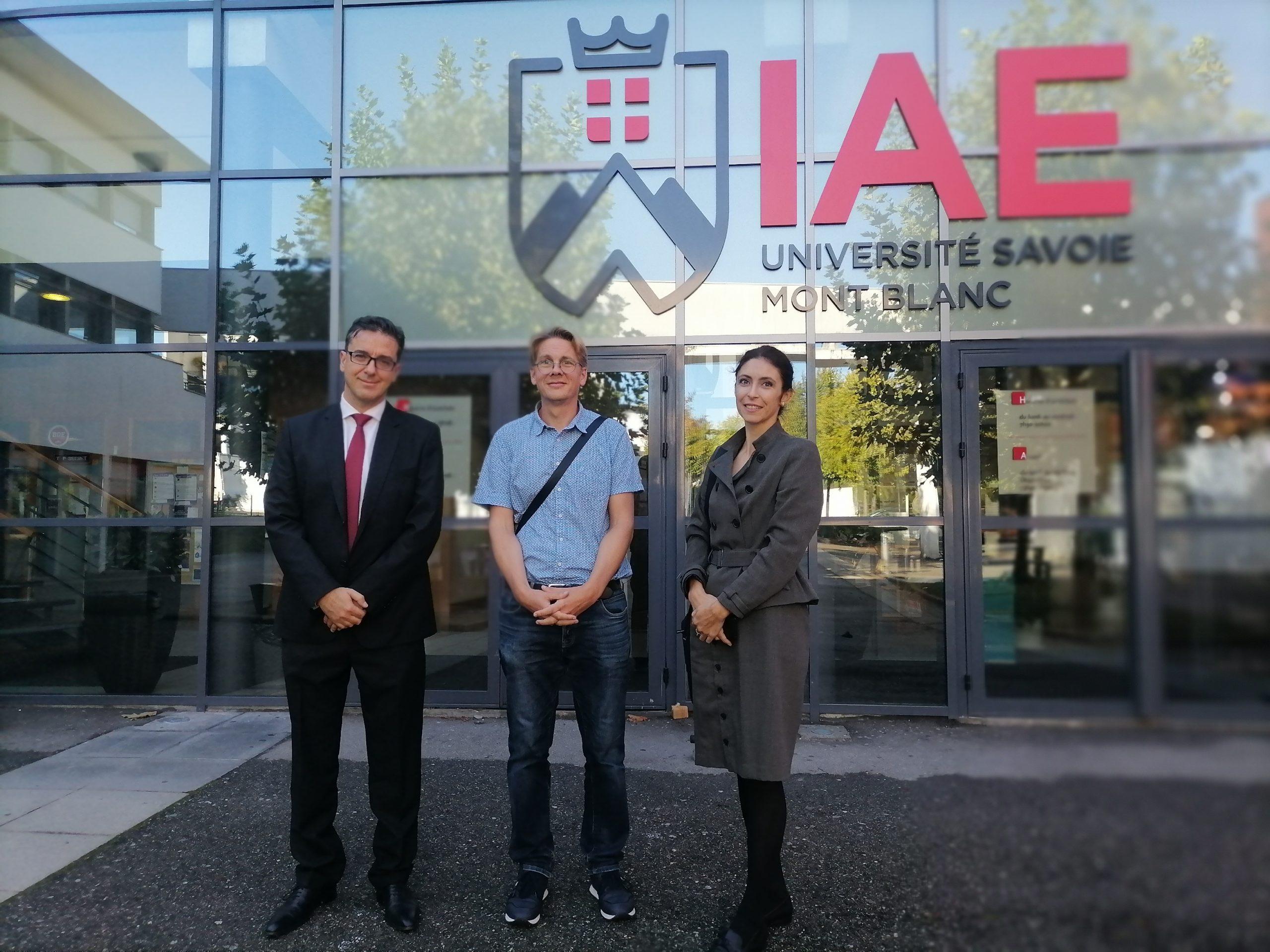 Mont Blanc and Shar Planina, Erasmus "Mountain connection"
This September, l'Université Savoie Mont Blanc, Annecy/Chambéry/Le Bourget-du-Lac and the University American College Skopje, signed an Erasmus collaboration agreement. Connecting the two universities will allow students and academics from both universities to enrich their curricula, as well as to exchange and cooperate in scientific research.
This "Mountain connection" opens the doors for the exchange of experience and knowledge, especially in organization and management of alpine sports, sustainability of mountain tourism from the aspect of environmental law, environmental investments, not disregarding the development of rural environment small and family businesses while pursuing economy of scale.
https://www.univ-smb.fr/en/universite/
About l'Université Savoie Mont Blanc
Located between Geneva, Turin, Lyon and Grenoble, on the borders of Switzerland and Italy, with the unfailing support of the communities that gave birth to it, it is a territorial, regional and cross-border player, a significant cornerstone in social, economic and cultural development.
With 15,000 students, a rich and multidisciplinary academic offer and 18 internationally recognised research laboratories, Université Savoie Mont Blanc combines proximity to its territories and a wide opening to Europe and the world.
It offers both short (University Diplomas, University Diplomas in Technology) and long (Bachelor's, Master's, Doctorate and also Engineering Diplomas) courses, whether academics initial, academics continuous, work-study or Validation of Acquired Experience (VAE), on site or at a distance.
On its three campuses, Annecy, Le Bourget-du-Lac and Jacob-Bellecombette, Université Savoie Mont Blanc offers particularly attractive study conditions in the heart of an exceptional environment. Students find personalised follow-up, support in the definition and development of their personal projects and the assets to succeed in their integration into working life.
The Université Savoie Mont Blanc has been able to forge close and constructive links with local and regional socio-economic players, and beyond, which today make it a key element of the Rhône-Alpes dynamic.
Research is carried out by recognised, accredited and distinguished laboratories, which are involved in close partnerships with major organisations (CNRS, CEA, INRA), international organisations (CERN) or other structures (INES, Institut de la Montagne) which are also at the cutting edge of innovation. The University's researchers are strongly involved in a few fields that accompany territorial dynamics: mountains, mechatronics, the sectors of organisations, tourism, image and energy.