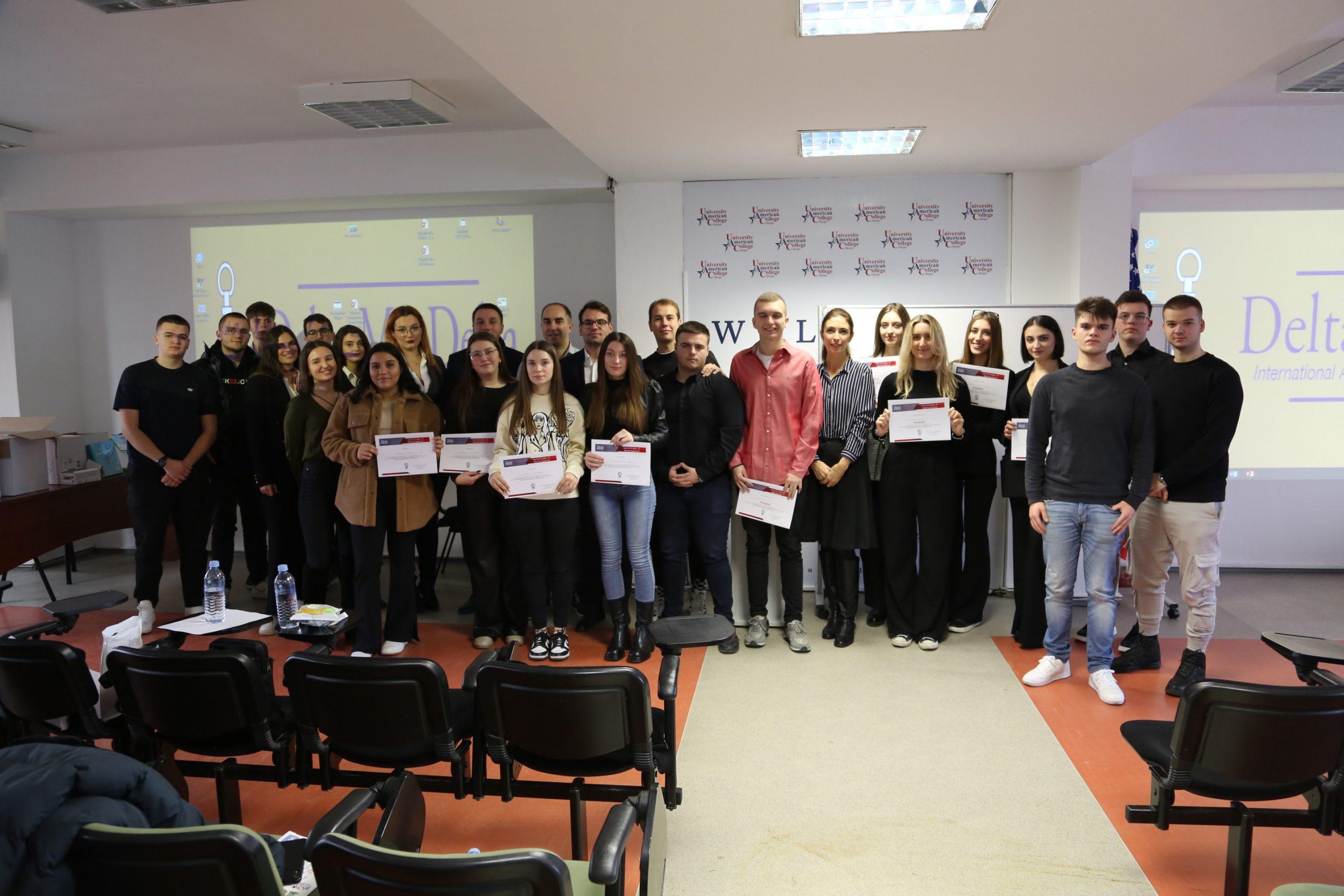 Financial Accounting Competition: Financial analysis of local and global giants in "Food industry battle"
On December 16 2022, SBEM students crossed their financial analysis in the food industry battle. Who is better: Spanish Ebro Foods, Swiss Nestle or Macedonian Vitaminka AD Prilep?
To address this topic, second-year students in Finance and Banking and Accounting and Audit took part in the traditional Financial Accounting Competition. The contest was organized for the ninth consecutive time.
Under the mentorship of Assoc. Prof. Dusica Stevcevska–Srbinoska and teaching assistant Stefan Tanevski, the students presented projects on marketing and financial analysis of the three recognised brands in the food and confectionery industry. The contestants applied the financial analysis methodology acquired in class to interpret the publicly disclosed annual consolidated reports of the companies, as well as to recommend and highlight segments in need of improvement.
Vitaminka AD Prilep actively supported the competition whereby Mr Ivan Strezoski and Mr Branimir Dimkov joined the evaluation jury. The contest participants had the opportunity to taste and enjoy various Vitaminka snacks.
Resume of the companies:
With a successful story that dates back to 1956, Vitaminka is an integral part of the lives of several generations. Under the company's slogan "world of tastes", Vitaminka promotes a wide product range with approximately 350 types of packaging in roughly 30 countries worldwide.
Internationally present in over 186 countries and with a portfolio of over 2000 brands, Nestlé has a rich history in innovation, health and wellness products. The Nestlé S.A. shares are traded at SIX Swiss Exchange.
Headquartered in Madrid and listed on the Bolsa de Madrid, Ebro Foods, S.A. is a Spanish food company. They stand out as the world's largest producer of rice and the second largest pasta manufacturer.