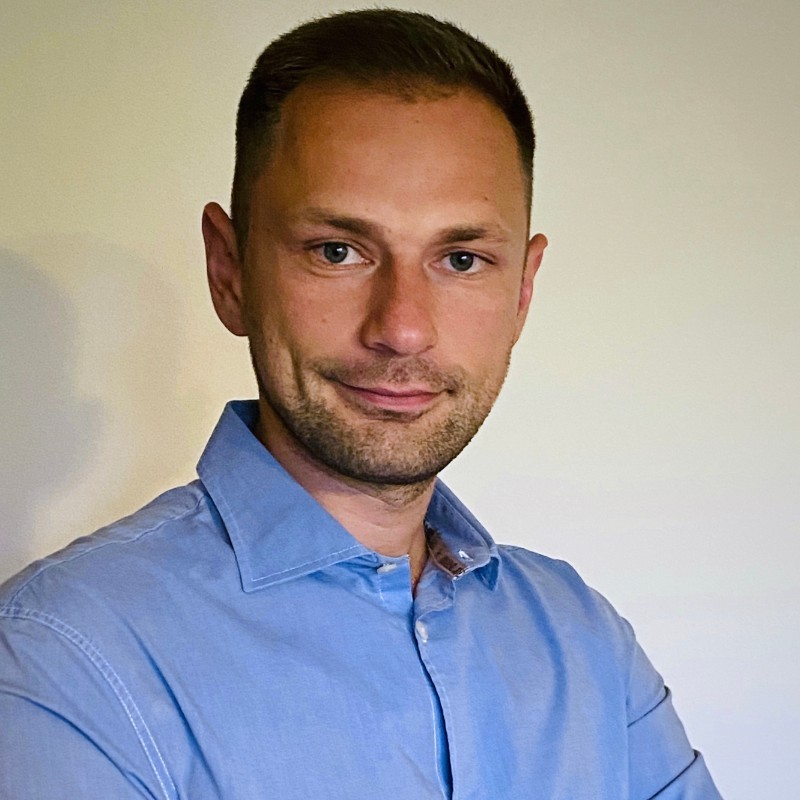 UACS Alumni of the month – Mr. Rilind Jegeni
Mr. Jegeni, you are the Compliance Lead in Roche, for Northern Macedonia, Albania and Kosovo. What is your job and what are you most committed to?
As of August 2020, I am the Compliance Lead for Macedonia Kosovo and Albania in Roche, and before that, I was a lawyer at Jegeni Attorney. Our comprehensive Compliance Officer Network includes more than 150 local Compliance Officers located at our affiliates worldwide. They have the following responsibilities, in particular, but not limited to: ensuring that employees know where they can ask for help and advice if they have doubts about the correct business behavior, networking and collaborating with local, regional and global compliance experts in order to identify and take advantages of synergies between Pharmaceuticals and Diagnostics/Diabetes Care, coordination of local compliance endeavor's initiatives and training programs, support and conduct compliance monitoring, compliance controls and compliance audits, supporting local line management in integrity risk-management processes, documenting all local ethical incidents and the steps taken to address them, supporting Line Management in the adequate handling of local non-compliance cases, encourage employees to speak up in case of a compliance concern.
We at Roche understand compliance as a key Line Management responsibility. As a matter of fact, in many cases non-compliance is the consequence of bad and/or no leadership. Hence, as part of our leadership task, Roche Line Managers are obliged to carefully select, instruct and monitor the employees for whom they are responsible. They are expected to involve compliance aspects in the performance assessment of their employees. Roche is committed to providing adequate training for Line Managers which enables them to meet their responsibility.
How is the health crisis reflected in your company and specifically in your profession? What changes have taken place and how have you adapted?
I joined Roche in the midst of the pandemic, and it has surprisingly gone well despite the difficulties of joining a new team virtually. Roche, being a large and well-known international pharmaceutical company, has managed to face these unusual times.
Around the world, we are working with urgency, passion and purpose each and every day to improve the situation and help each other amidst an unprecedented global pandemic. The future of work is often framed as one where the home office becomes more common than the work office. But when Roche colleagues around the world were faced with self-isolation and lockdowns, working from home has quickly become a "new normal" for many people as COVID-19 makes its relentless march around the globe.
We bravely continue to work around the clock to ensure that patients receive our medicines and solutions as fast as possible. It is uncharted territory with many challenges but we are determined to continue providing healthcare systems, communities and individuals the tools they need to overcome COVID-19. There are many unknowns. But one thing is certain: we are stronger together.
What knowledge and skills do you think are most important for dealing with the crisis, both locally and globally?
This is a one-of-a-kind situation; we are a generation that has never before experienced a global pandemic of this scale. The current methods that we are employing to deal with the "new normal" are exceptional, and we are still adapting as a society. Given that most of the companies and other institutions have switched to teleworking, I believe that one of the most crucial skills is adaptability – the ability to be agile in a remote world and organize the events as if we are still physically close. It leaves us with no choice but to rely on the internet and the many opportunities it gives us by connecting with the world while sitting in our dining room. Now more than ever, we need technology literacy and being able to perform all of our everyday tasks online.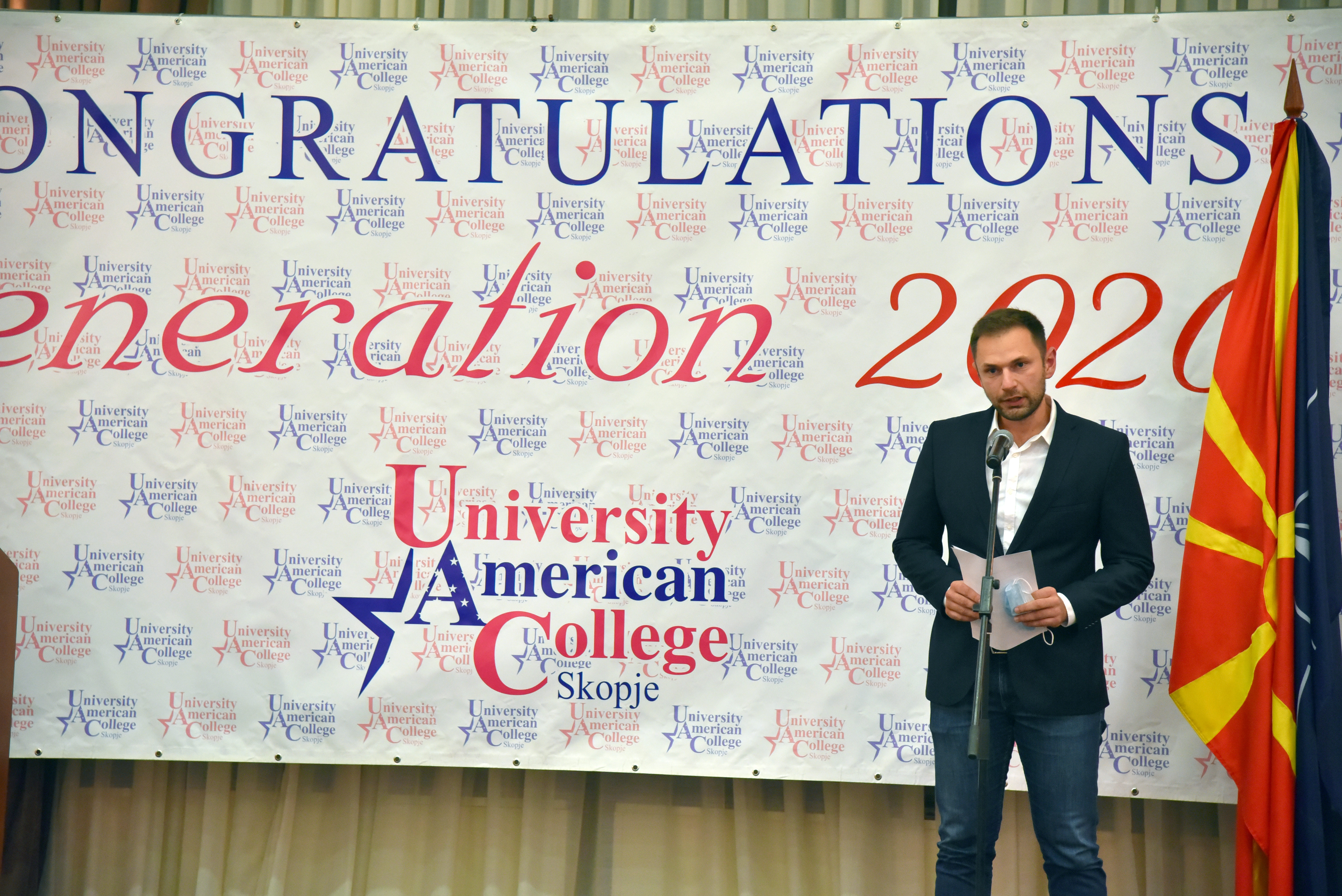 How did your education and UACS degree help you meet the challenges of everyday life?
Being one of the leading Schools of Law in North Macedonia, the UACS School of Law has offered me a unique opportunity to pursue a Bachelor's and Master's degree in law and be equipped with the skillset that brings you forward and well prepared in a challenging and dynamic environment. By combining the theoretical with the practical, at UACS, I have acquired the knowledge that has advanced me in my career as a lawyer. This results from the outstanding courses delivered by highly experienced professors, whose guidance and collaboration have motivated and guided me towards the path of working hard and diligently. Today, working for an international company, I feel proud of being a UACS Alumni prepared with the abilities gained at UACS and driven to achieve more in the future.