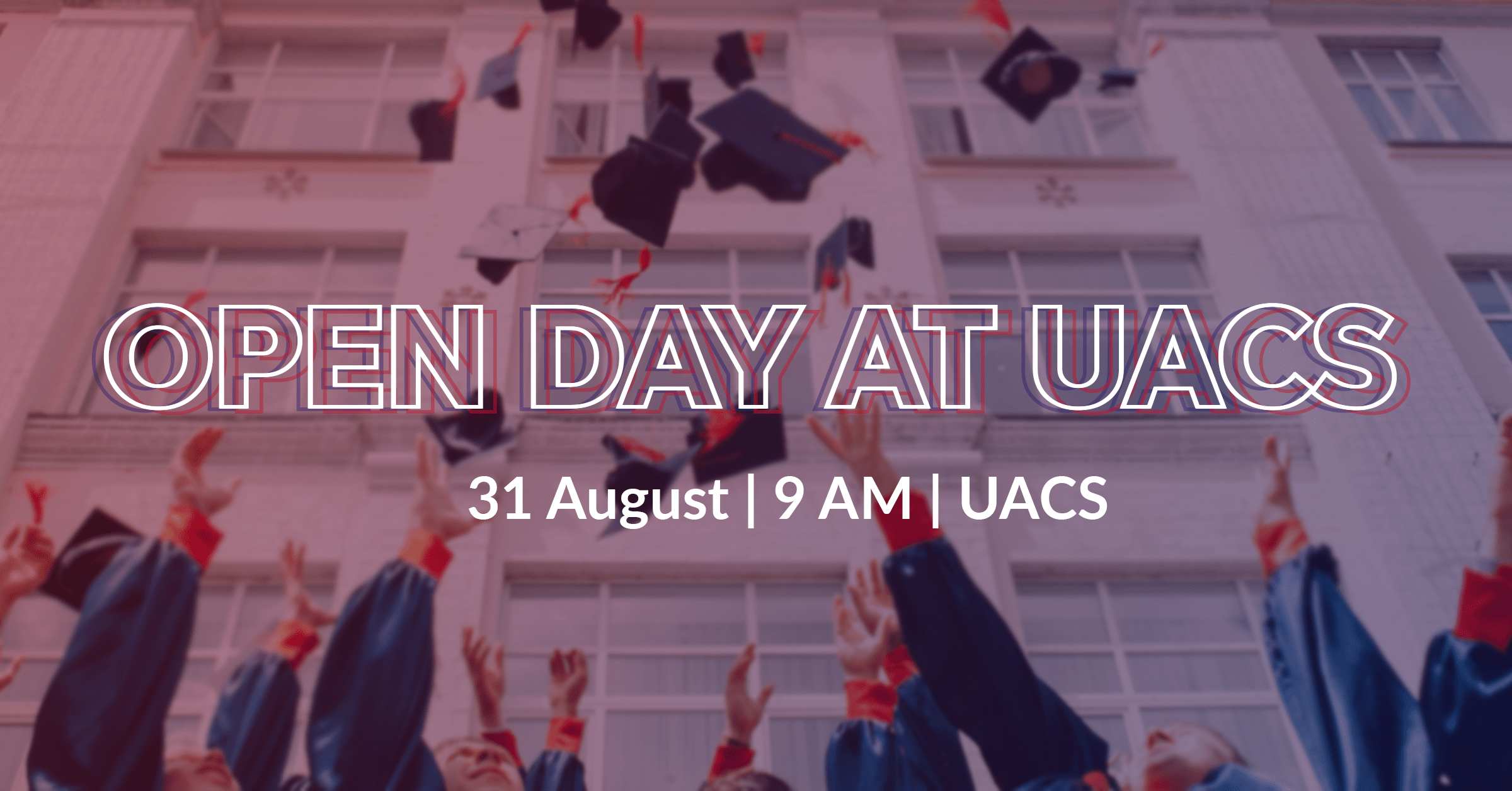 UACS OPEN DAY
Порака до сите идни студенти, родители и заинтересирани млади:
Со нетрпение Ве покануваме на Отворениот ден на УАКС на 31ви август!
– Имате можност директно да се информирате и запознаете со УАКС;
– Го запознавате кампусот и сите локации каде ќе имате можност да студирате и да се дружите;
– Откривате кои можности ги имате по завршување на факултетот;
– Се дружите и запознавате со многу врсници и истомисленици;
Одлична дружба е загарантирана, вашето место резервирано.
Ве очекуваме!
*Важно да се напомене:
Сите протоколи дадени од страна на Владата ќе бидат практикувани.
Ве замолуваме за одржување на дистанца, задолжително носење на маска и почитување
на мерките. Здравјето пред се останато.
Ве очекуваме!
A message to all the new students, parents and young:
Mark the 31st of August as it is our greatest honour to invite you to this year's Open Day at UACS 
– Your opportunity to get to know UACS;
– Get familiar with the campus;
– Inform yourself about the opportunities you have after graduating;
– Network and get to know other peers and enthusiasts;
We guarantee a good party! You're welcome to join us 
*Important to mention
The recommendations given by the government will be practiced. Please keep distance, wear a mask and respect the guidelines given in order to stay safe. Health before everything else
We're waiting for you!