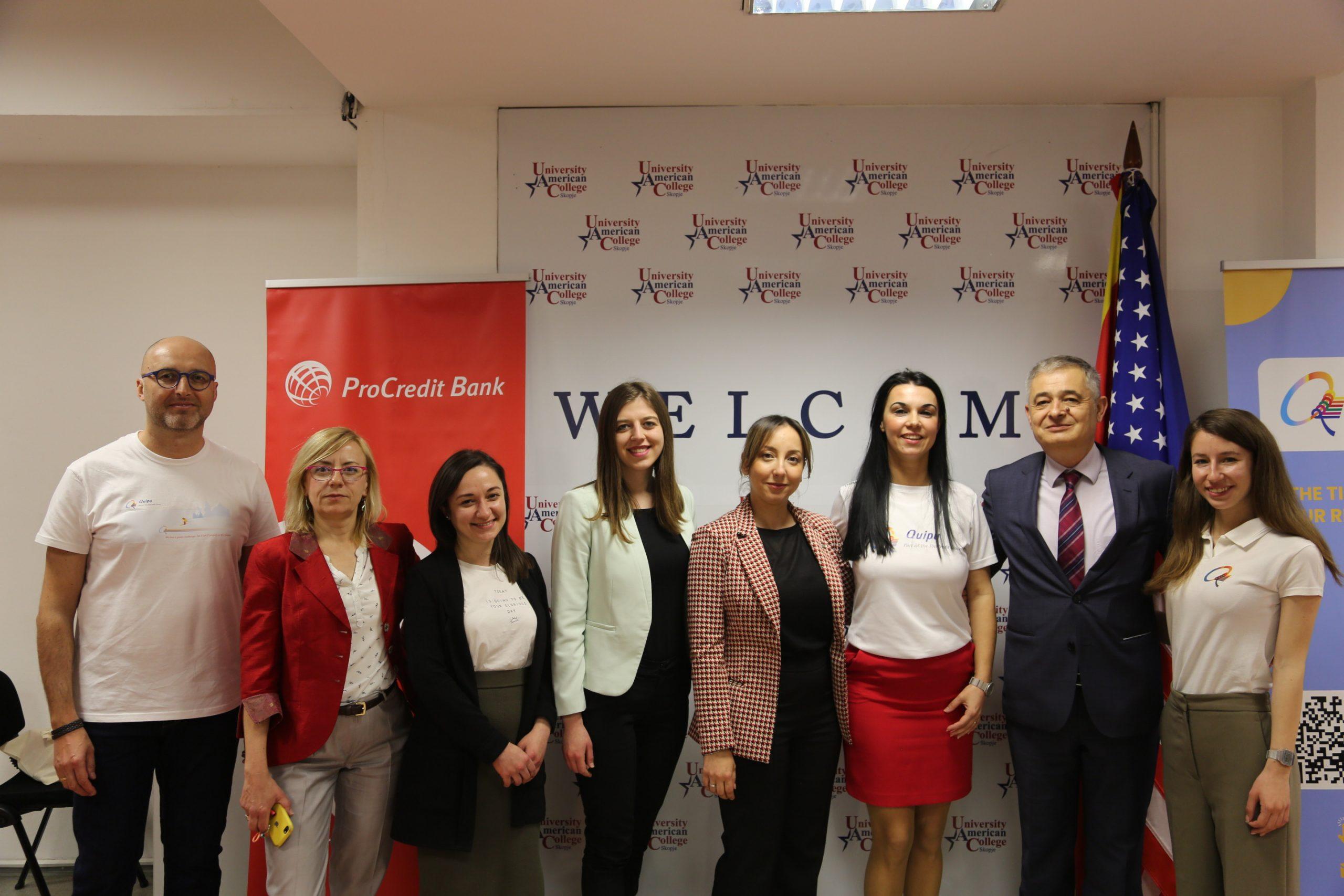 UACS Talks: "Ideas, Insights, Innovations – Education" (Vol. 2)
On Tuesday (28.03.), The University of American College Skopje had the honor to host our guest speakers from Quipu and ProcreditBank, within the scope of the School of Computer Science and Information Technology, organized by Prof. Vladimir Radevski Ph.D.
Our speakers were invited to UACS to hold a lecture on the subject "Joint force of Quipu.de together with ProcreditBank Macedonia", as a part of the ongoing UACS Talks series, titled: "Ideas, Insights, Innovations – Education".
The event was visited by more than 40 students, both in a physical and online capacity, as they were able to watch the presentations by our speakers and interact with them during the Q&A portion of the lecture.
We hope that this UACS Talks lecture proved fruitful for our students, that it sparked an interest in the world of IT for Financial Institutions, and that it inspired them to get more involved in this field in the future.
For more exciting lectures in the future, stay tuned to UACS Talks – Get informed, get inspired!