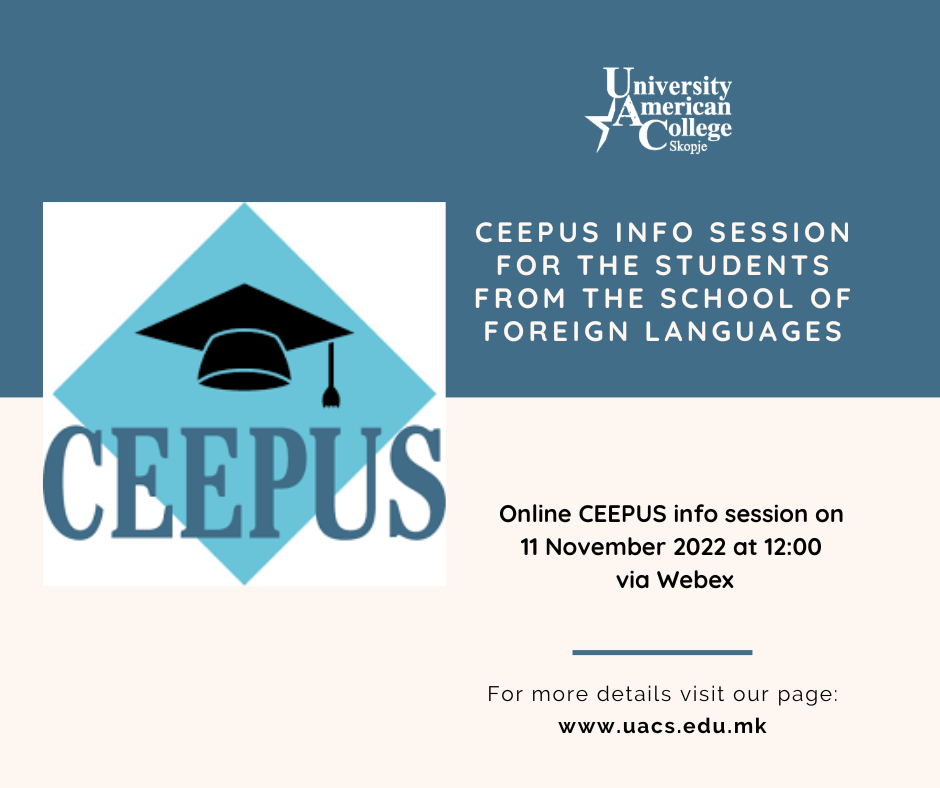 CEEPUS Info Session for the students from the School of Foreign Languages
Want to travel, meet new friends, and develop you language and intercultural communication skills? CEEPUS offers short mobility opportunities for the students from UACS School of Foreign Languages.
If you are interested in doing a short, one-month mobility at Universities from Central and Southeastern Europe, join us at the online CEEPUS info session on 11 November 2022 at 12:00 via Webex at the following link https://uacs.webex.com/uacs/j.php?MTID=m3cf764b7875f2b0533b2a8071cfe95b4
CEEPUS – Central European Exchange Program for University Studies is a multilateral University exchange program in the extended Danube region based on an international Agreement.
Current member countries where you can spend a month include: Albania, Austria, Bosnia and Herzegovina, Bulgaria, Croatia, the Czech Republic, Hungary, North Macedonia, Moldova, Montenegro, Poland, Romania, Serbia, the Slovak Republic and Slovenia. The Universities of Pristina, Prizren, Peja et al. are also participating.