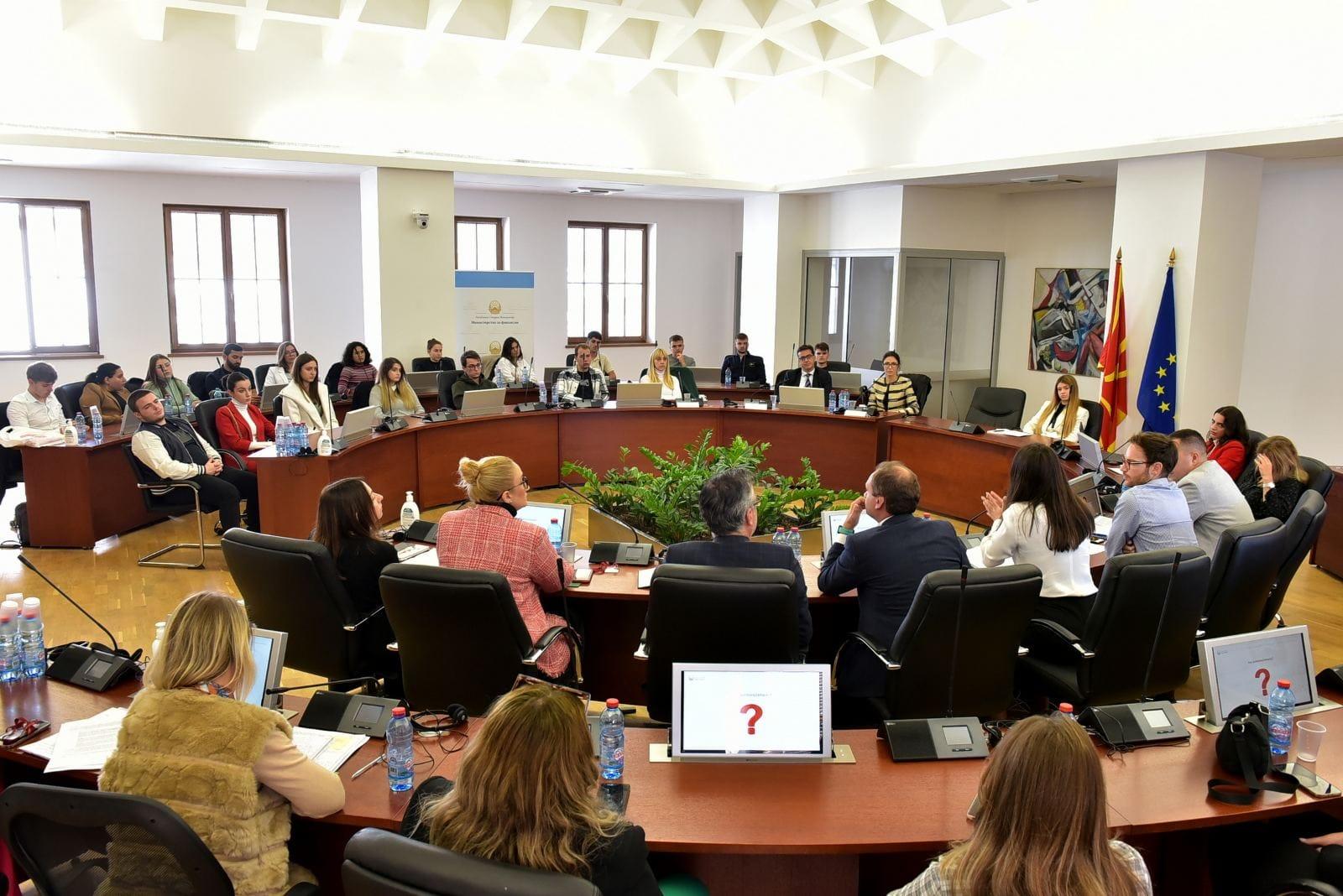 SBEM students visit the Ministry of Finance
As part of the curricula of the Taxation, Financial accounting and Corporate finance courses, SBEM effectuated an educational visit to the Ministry of Finance.
The students led by Mrs Gombar, Head of international relations, and professors Dusica Stevcevska Srbinoska and Igor Srbinoski, were welcomed by the State Secretary of the Ministry of finance, Mrs Jelena Tast, PhD.
The students were acquainted with the work of the Ministry, with a particular focus on the domestic fiscal policies, public debt, and tax system. During the closing session, having in mind that the group was comprised of students from our country as well as France and Spain, they were encouraged to ask questions concerning national and international aspects of tax treatment of various cases in direct and indirect taxation.