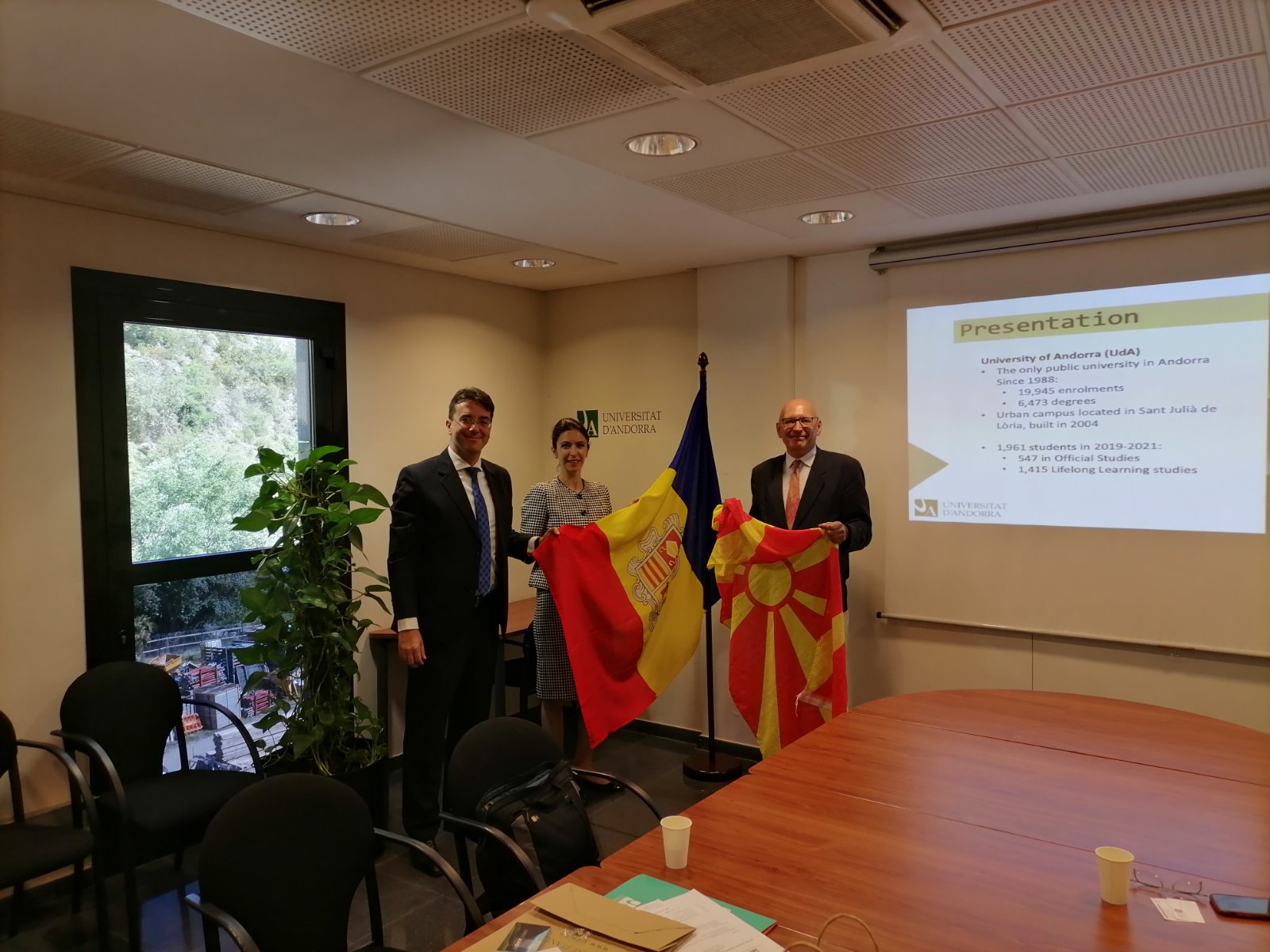 Collaboration between UACS and University of Andorra
The University American College Skopje signed an agreement for exchange of students, professors and scientific cooperation with the University of Andorra. From now on, students and professors from both universities will have the opportunity to work more closely together. The UACS representatives, prof. Dusica Stevcevska Srbinoska and prof. Igor Srbinoski had the opportunity to learn about UdA's academic offer and to present UACS in front of UdA's hosts – the Rector, prof. Miquel Nicolau i Vila, Mr John Zvereff, President's delegate for internationalisation, prof. Carolina Bastida, UdA's internationalisation manager.
Located in the Pyrenean mountains between France and Spain, Andorra is a thriving microstate with a stable political and institutional system. Tourism is the essential economic engine as the country of 80,000 inhabitants accomodates more than 8 million tourists every year. Andorra is also known for its developed banking services.

As a parliamentary co-principality, Andorra's unique political system is based on co-princes, the President of the French Republic and the Bishop of Urgell. The official language is Catalan, with Spanish, French and Portuguese spoken fluently by its population.