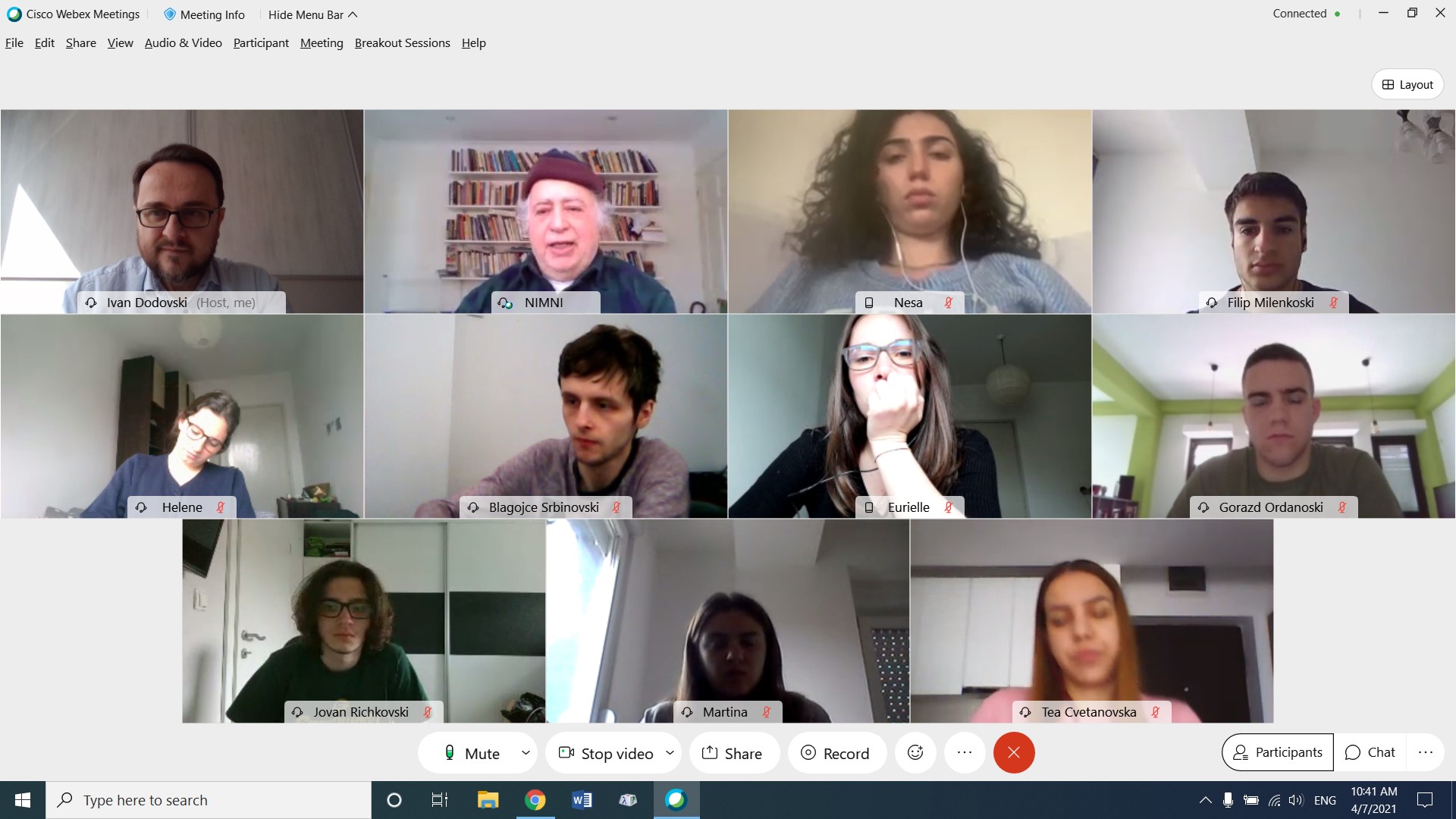 Prof. Ephraim Nimni's guest lecture at UACS: 'Non-Territorial Autonomy as an Enrichment of Representative Democracy'
On 7 April 2021 Prof. Ephraim Nimni, PhD has delivered an online guest lecture on 'Non-Territorial Autonomy as an Enrichment of Representative Democracy' for the students of the UACS School of Political Science who take the course in Multiculturalism with Prof. Ivan Dodovski, PhD.
There are less than 200 states recognised within the UN system, but more than 3000 nations in the world. Creating a nation-state for each is territorially impossible as it perpetuates the process of secession and endless ethnic conflicts. Prof. Ephraim Nimni discussed with the students how democratic modalities of non-territorial autonomy can accommodate multiple nationality claims to self-determination while preventing state separatism.
Before retiring from Queen's University Belfast, Prof. Ephraim Nimni was a Reader in Nationalism and Ethnic Conflict. He remains research active and he has extensively published on comparative ethnic conflicts, theories of nationalism and minority rights, models of national self-determination that do not require separate nation states, multiculturalism and the applicability of the national cultural autonomy model to contemporary multination states. His research interests also include the study of the Israeli Palestinian conflict from the perspective of conflict resolution. He has served as a member of the board of the journals Nations and Nationalism and Politikon.