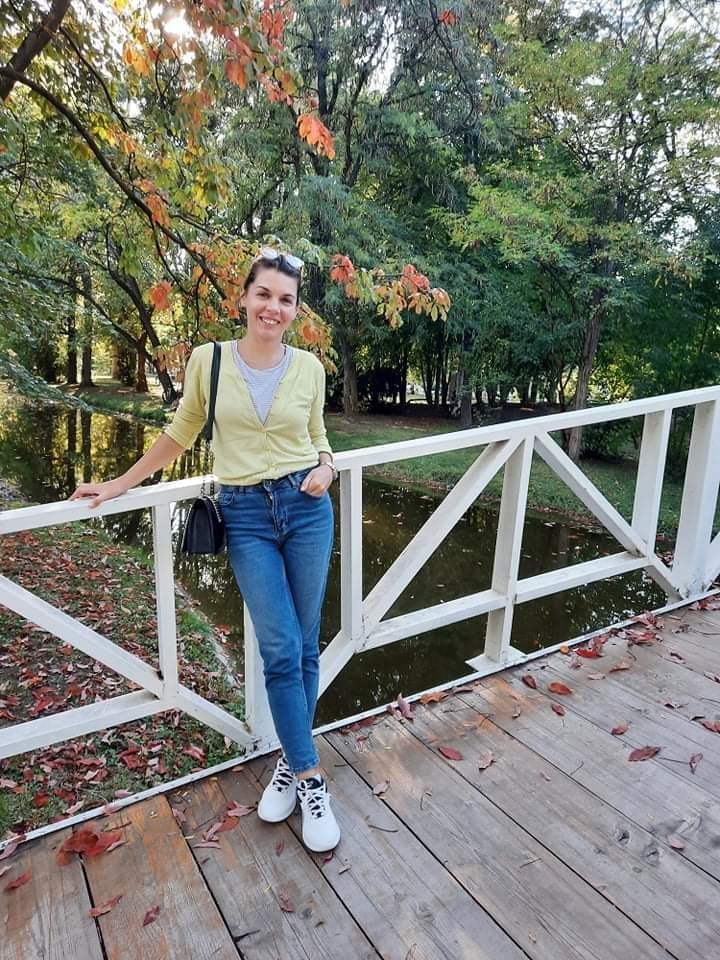 UACS Alumni of the Month – Daniela Zdravkovska, MBA
You are a recent MBA graduate at the UACS School of Business Economics and Management. What is your overall impression of the University?
UACS has been the best possible choice I could make. When looking for options for my MBA studies I was focused on finding not only a great university but also a University that focuses on excellence in research, has outstanding achievements in its teaching staff, and offers great networking opportunities as well as an internationally accredited diploma. UACS went beyond all this and exceeded my expectations in terms of the organization of the classes, the availability and teaching enthusiasm of the professors, as well as the promptness of the UACS staff in finding fast solutions to any issues that may arise. Having in mind that MBA studies are designed for working professionals and that some of the students did not have a background in some of the subjects, UACS organized additional preparation classes which helped us to better digest, if I can say, so the planned material. Also, Moodle has proved to be an effective tool in centralizing all learning materials and resources. Another example and a big challenge for many institutions was the Covid-19 pandemic: when Covid hit, UACS was one of the first ones and I would say the most successful higher education institution that shifted to online teaching without that affecting the quality of the lecturers and the availability of the professors. I'd wholeheartedly recommend UACS to all students and professionals who consider obtaining an MBA diploma.
What is the most important lesson you have learned at UACS?
At UACS I gained a lot of practical knowledge which is something that many higher institutions in our country lack. There were several subjects in which I did not have previous experience and background. I managed to successfully learn and implement in real cases and now, at work all of the tools and frameworks I've used during classes. What I like about UACS is that it does not only teaches the subjects, but most importantly it teaches values and nurtures the passion for research. I learned that there are many different ways to approach an organizational issue as well as to apply synergetic multi-disciplinary approaches when looking at an organizational challenge. Finally, I learned taking informed decisions based on many different parameters. Passion, commitment, and dedication are some of the most meaningful values I found at UACS.
You have an interesting career path. You have a degree in languages, now an MBA degree as well, but you are working in an IT company. How did this happen, tell us your story?  
Yes. Back in my childhood and during elementary school, I used to excel in different subjects among which languages, geography, and business-related subjects. I really liked literature & cultural studies and that turned out into my vocation because I really liked to teach and use innovative teaching methods in our educational system. I've graduated from the University SS Cyril and Methodius with a major in Italian language and literature and French as a second language. At the same time, I frequented the University for foreigners in Perugia where I obtained C2 certification in Italian. I thought a lot about my future career path and even earned a fully-funded scholarship at some of the oldest and best universities in Europe for languages and cultural studies: the University Alma Mater in Bologna and the University in Strasbourg. Back then I was already employed and really examining all working trends that were and are emerging in today's global business landscape. Instead, I decided to join an HR Academy where Stefan Jovanovski, head of HR at A1 recognized my leadership potential and made me consider an MBA program. I did thoughtful research on higher education institutions in our country and in the region that would allow me to obtain the skills that I wanted without leaving my job. An MBA program turned out to be really the best professional decision I made until now. The skills obtained there have allowed me to shift in the IT & tech sector where I work as a business analyst in software development. I believe that the MBA program designed at UACS follows the most recent and sophisticated trends in the todays' business landscape and allows the professionals to master some of today's most critical skills such as logical thinking, decision-making, planning which along with the tools and frameworks provide a holistic view on the everyday work challenges. I must say that the MBA program at UACS broadened many perspectives for my future career development.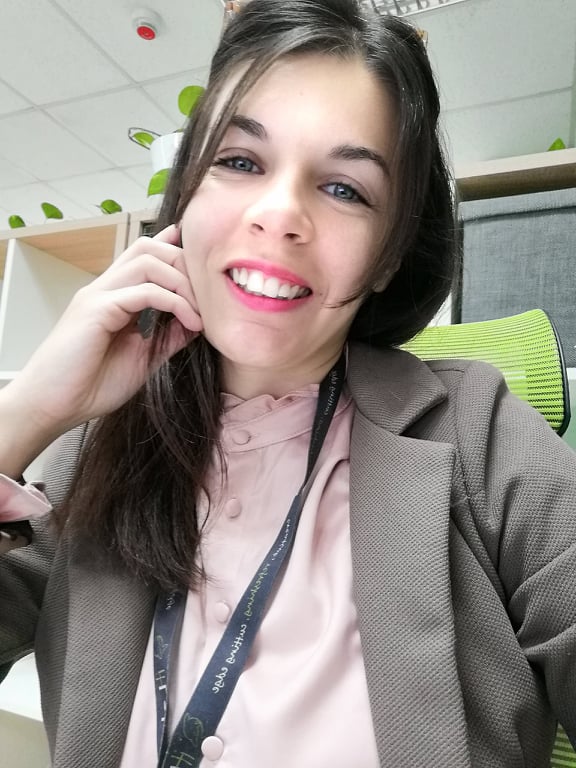 What would you recommend to young people thinking about what University to choose? What are the most important aspects of studying at UACS?
I believe that I already covered what made me consider UACS and what confirmed my choice. Choosing a bachelor's or master's program is not and it should not be an easy decision. We all have talents, skills, and interests, but I believe that when choosing an institution that would prepare us for work we should also take into consideration whether an institution offers a supportive environment not only for obtaining skills and professional development but also a school that nurtures the talents, teaches values and help us to become best versions of ourselves and mature adults. UACS has it all! I truly believe that all professors stand by the values UACS is trying to promote and offer not only knowledge but also opportunities for personal growth and development. Choosing University is an important decision for every young person because it is a place where we mature and gain knowledge and experience and I believe UACS is a wise choice, not only because of this but also because of what makes UACS a really organized and effective institution.