UACS hosted the first kick-off meeting for the Erasmus+ project "Leaders of the Green Economy"
In the past two days, School of Business Economics and Management at University American College Skopje, hosted the kick-off meeting for the Erasmus+ project- Leaders of the Green Economy. The project team discussed and developed  further the  project activities. The UACS team was joined by the partner universities, working together with Professor Marina Letonja as a representative from DOBA Business School in Maribor, Professor Marko Tomljanović from Economics Faculty- EFRI in Rijeka, Croatia and lastly Associate Professor Irina Kostadinova and Researcher Ana Todorova from the University Angel Kanchev in Ruse, Bulgaria.
The aim of this project is to create a University environment that is stimulating for development of circular economy concepts for business students through stimulating academia-industry linkages, and enhancing the digitization of the higher education sector. Through the project activities we will enable the students to develop knowledge, skills and competences about the circular economy. By doing so they will be better prepared for their future jobs and in helping the companies implement the principles of a circular economy thus positively influencing the future economic growth of the countries as well as the transformation towards a green economy.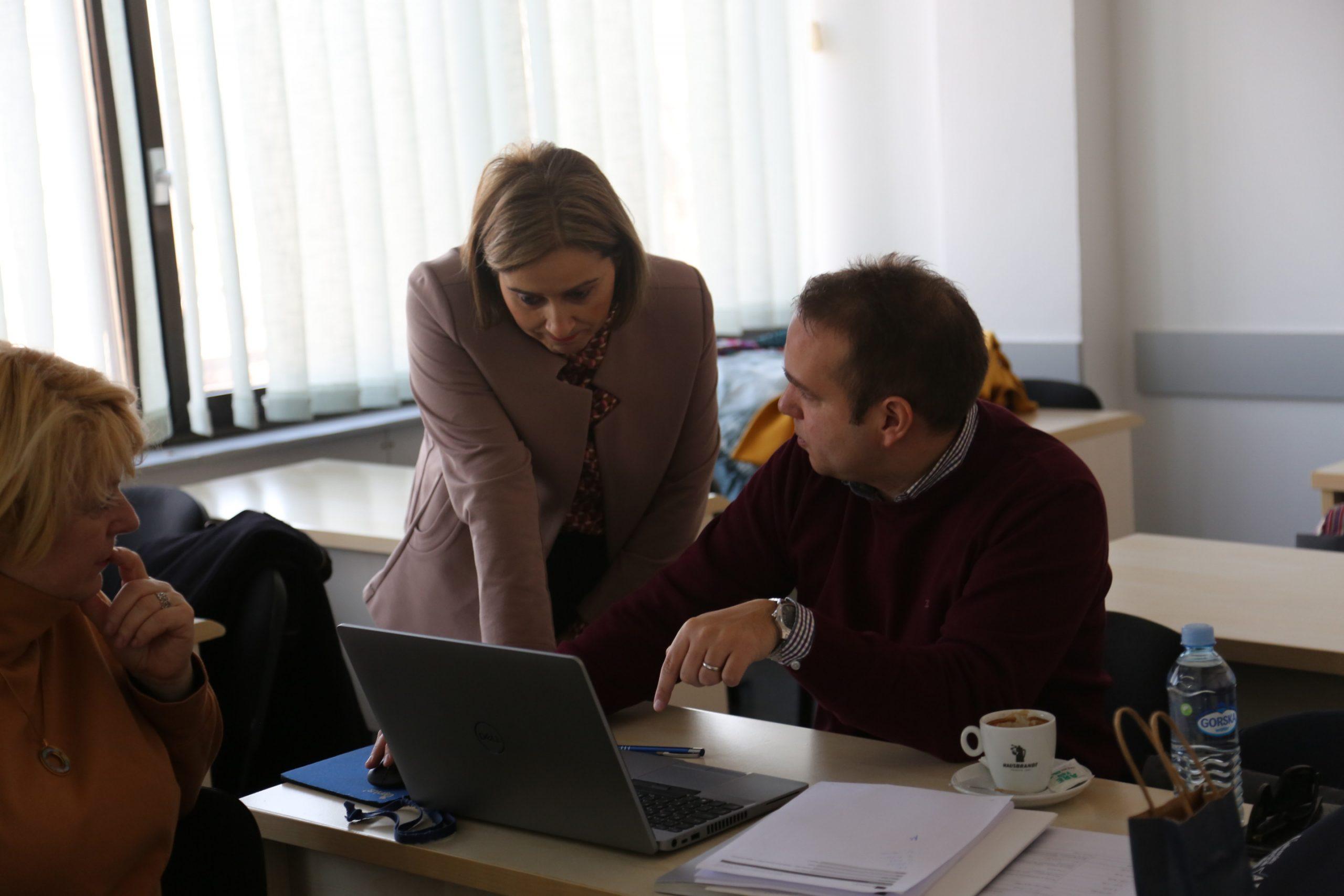 A wide variety of activities will be deployed including: workshops with professors for development of digital OER materials and curricular interventions, bootcamps, virtual/hybrid exchanges for students and broad dissemination of the activities.
We expect a core outcome for future use and development, in order to enhance academia-industry linkages and University linkages (MoU) in the region and organize activities with students to develop circular economy mindset.
If you want to find our more about the project please visit the 
official website Leaders of the Green Economy
or the social media profiles on Instagram, Facebook and LinkedIn. #LeadersoftheGreenEconomy #CircularEconomy #Erasmus+Project #SBEMUACS
University American College Skopje is thrilled to have the opportunity to co-work with such prestigious partner universities and we thank you for your cooperation and dedication. We hope you had a great stay in Skopje.