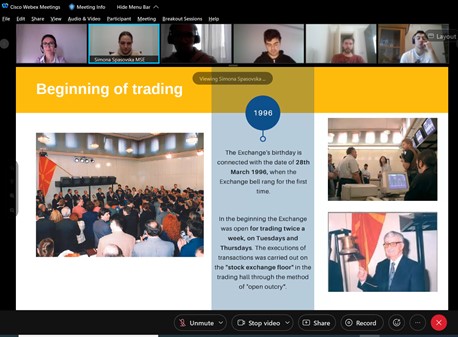 Guest lecture: The Macedonian Stock Exchange
On November 26, Mrs Karolina Karovska Bozinoska, head of the MSE Division for promotion, education and development held a guest lecture as part of the course "Corporate finance", with Ass. Prof. Dusica Stevcevska- Srbinoska, PhD.
The invitee spoke about the history and recent developments on the Macedonian Stock Exchange, not disregarding the functions of the Macedonian financial market and its regulation. The students learned about the investment opportunities on the MSE, and were presented how to access past and current financial information of the listed entities.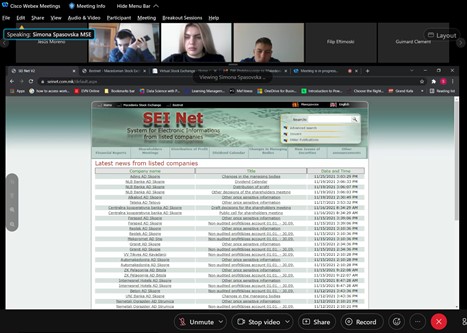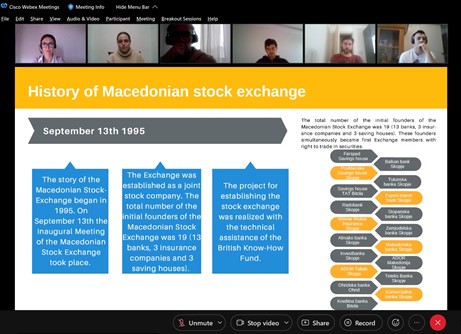 The invitee talked about the stock market products available to potential capital market investors: Best Net, Best Net Analytics, E Trader and M Trader. Moreover, the Funderbeam platform was presented as a mechanism for crowdfunding opportunities.