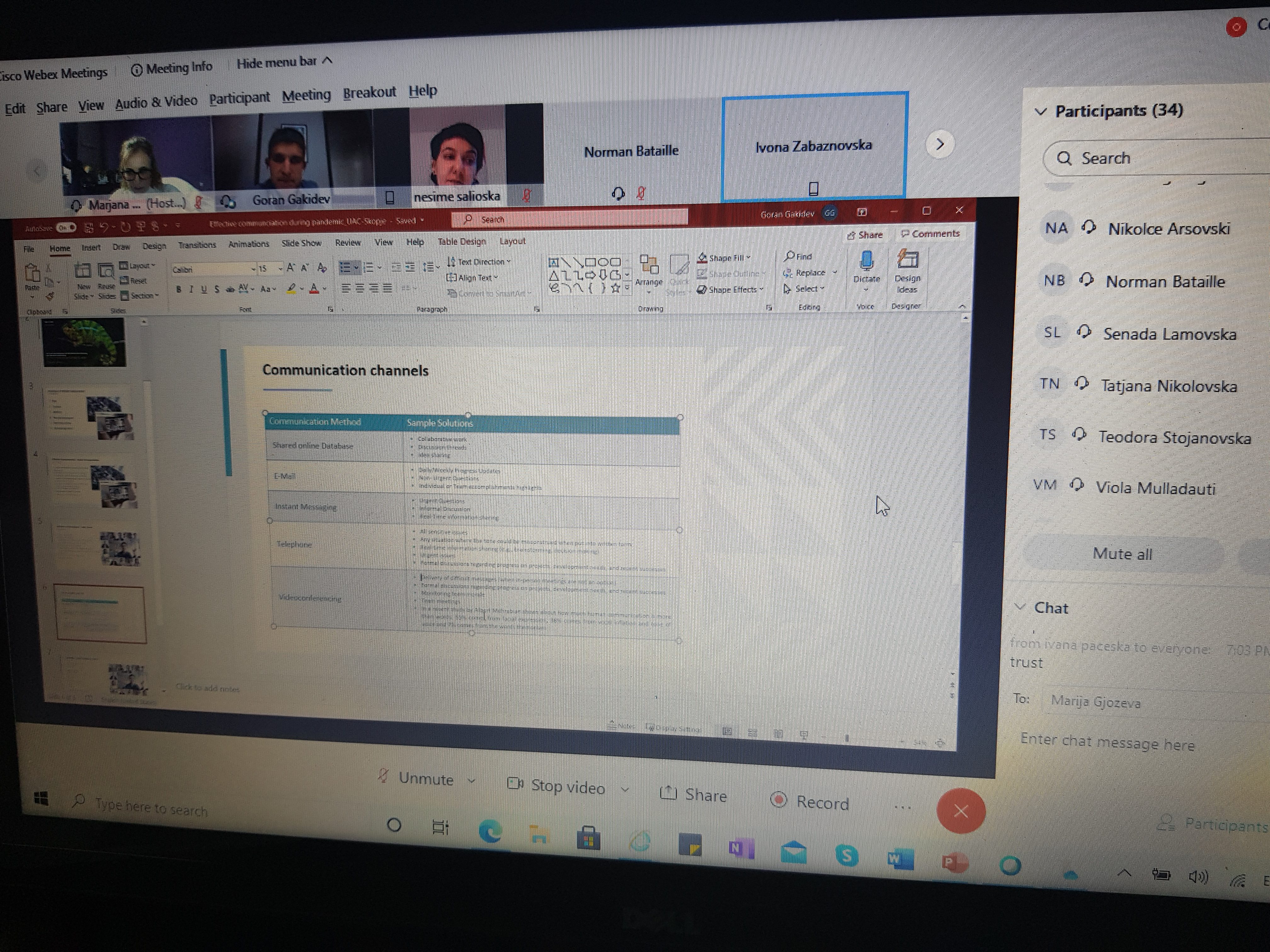 Online guest speaker on the topic "Communication in a Corona Pandemic"
On 29 October 2020, the UACS Business Communication graduate class consisting of students from the School of Business Economics and Management, the School of Foreign Languages, and the School of Political Science Psychology department, with their course instructor Prof Dr Marjana Vaneva, hosted an online guest speaker.
Mr Goran Gakidev, a Director of Consulting and Instructional Design Areas at Leoron, with a project experience of working with some banks, automotive, telecom, and manufacturing companies, and mostly involved in training and development/education industry with Leoron Group, addressed the students on their project topic: Communication in a Corona Pandemic.
Mr Gakidev acquainted the students with the type of communication that usually happens in a pandemic, with the communication channels his company is currently using, as well as other companies/partners he is working with, and the effects that those channels have on the communication flow and performance in one company at this time.
The students participated actively – they asked questions to satisfy their interest, but also to obtain information for the purposes of their course project, which they are currently working on.
Goram Gakidev is a certified Six Sigma Green Belt (CSSGB) from the American Society of Quality (ASQ) and holder of the ICALS (International Certificate in Leadership and Management). His interpretation of Responsible Leadership got him as top student in the Young Managers program in Bled School of Management in 2014, while his professional achievements made him selected for a scholarship to attend the Innovation and Organizational Leadership executive program at Schulich Business School in 2016.