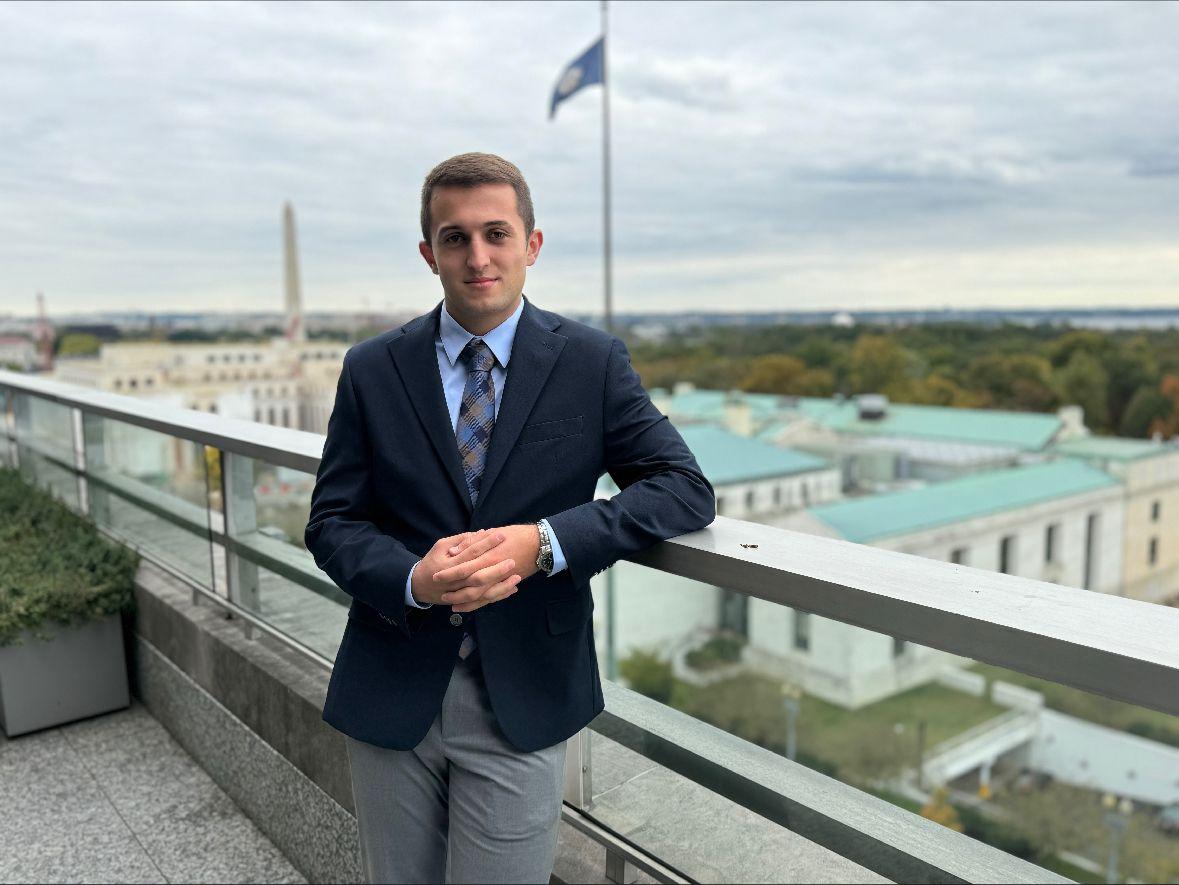 UACS Student Council President Filip Trajkovski's Youth Exchange Experience in Washington D.C.
UACS is always proud of its students, and today, we are happy to share the latest news on the UACS Student Council President – Filip Trajkovski.
This October, Filip had the honor of participating in a youth exchange program in Washington D.C. This opportunity, made possible by the U.S. Department of State and the American Councils for International Education, allowed him to explore the profound impact of global exchange on young minds. Having in mind the values of international experience, meeting distinguished people, and hearing their stories, this is a reminder of the power of youth exchange as a force for positive change in the world and it is a testament to the possibilities that await all students of International Relations and Diplomacy at UCS.