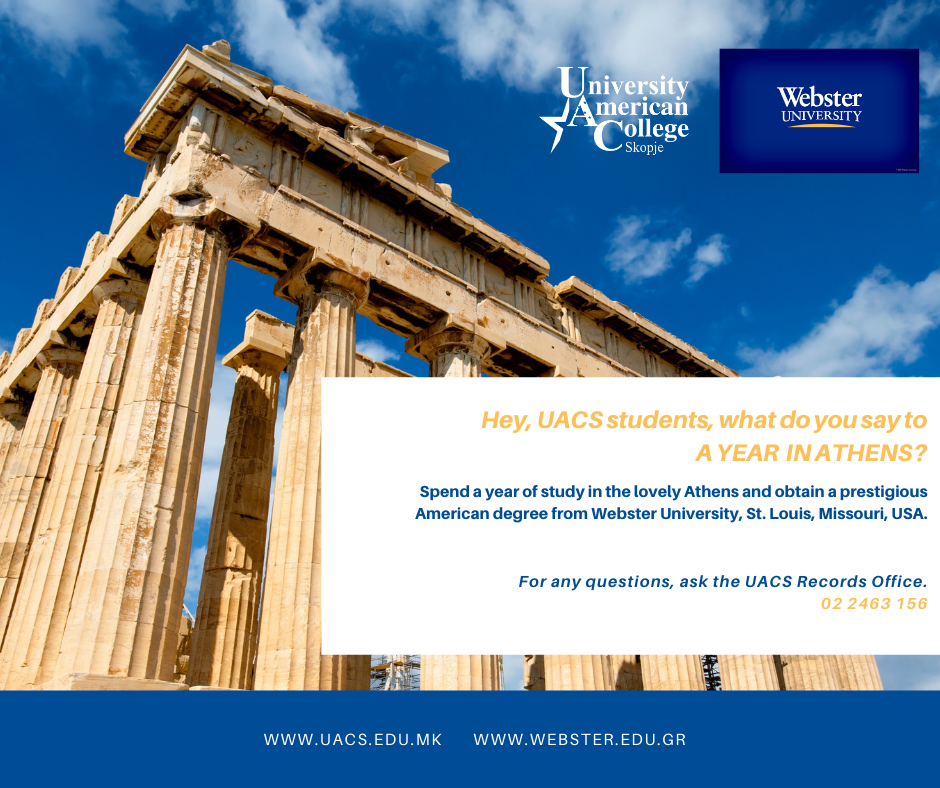 Spend a year in Athens and get a Webster University degree!
Dear UACS students,
We are happy to inform you about the latest collaboration between UACS SBEM and Webster Athens University, created to offer you an incredible learning opportunity.
Based on the high international rankings of UACS and the excellent academic results of our students, Webster Athens University is open to accept our graduate students from SBEM.
With this program, you are offered an exclusive opportunity to spend a year in the lovely Athens, Greece, where you can continue and upgrade your education. In addition to our UACS Diploma, you can also receive an American diploma from the prestigious Webster University in St. Louis, Missouri, USA.
The students who are eligible for this program are UACS SBEM students from the concentrations Marketing, Management and Finance, who have completed the 180 ECTS and have a GPA of C and above. If you choose to apply to the Webster program in Athens, you will have finished fourth year of studies and completed 240 ECTS.
For any questions about the process of application and the necessary documents, please ask our Webster Coordinator Iva Minoska at the UACS Records Office or call 02 2463 156.
Sincerely,