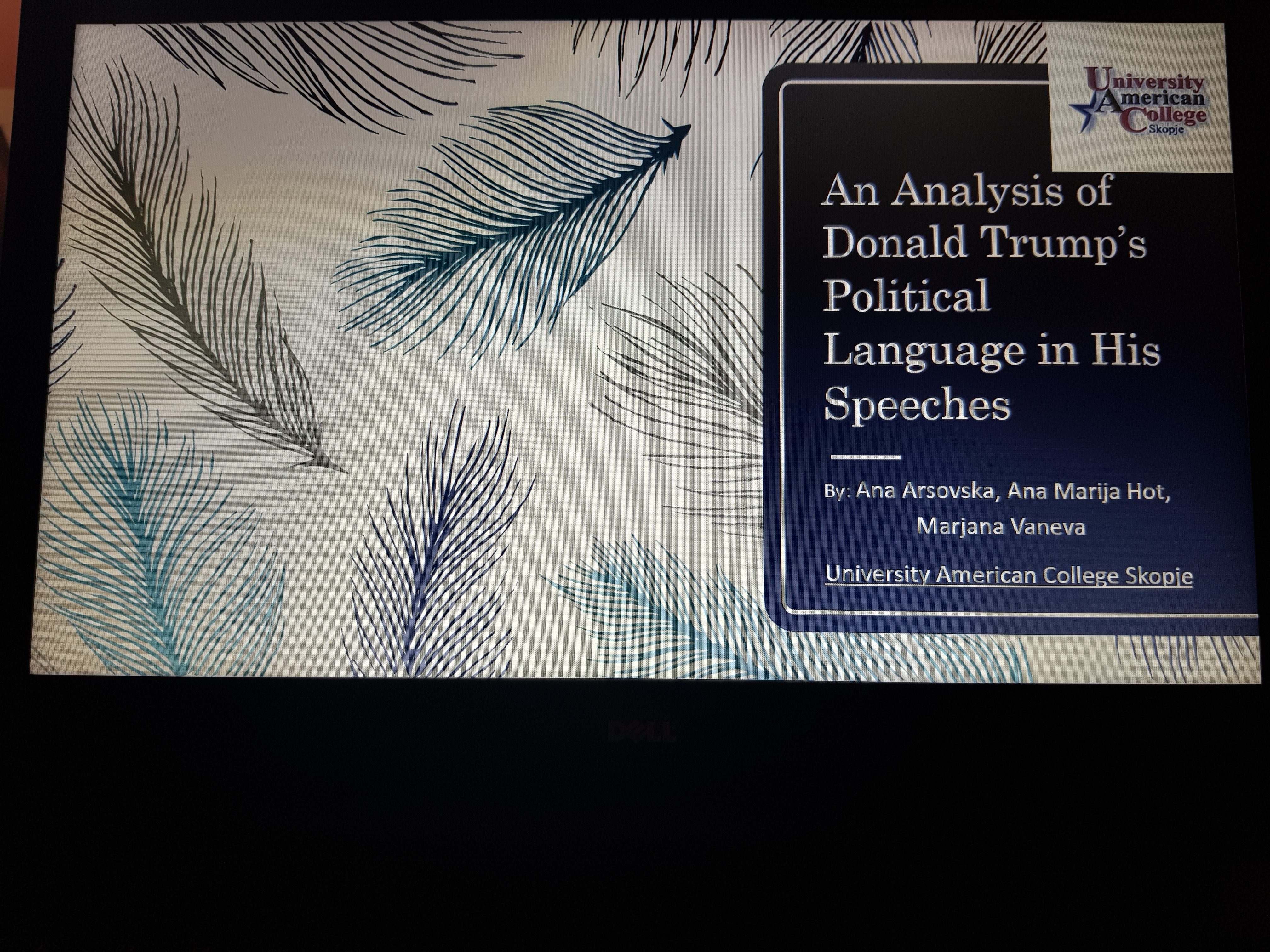 UACS SFL at the East Carolina University conference
In the week from 5 April 2021 to 9 April 2021, on behalf of Global Partners in Education, the 6th Global Issues online student conference was organized by the East Carolina University, USA, in partnership with Carpathian State College, Poland. Out of a competitive number of 116 submissions, 74 had been accepted to be presented at the conference, representing 17 partner institutions, all coming from 14 countries.
Mentored by their Professor and Dean, Dr Marjana Vaneva, a moderator of a separate conference session, four students from the UACS School of Foreign Languages presented their latest linguistic research. Second-year students of English, Sanja Stankovikj and Nadica Pancheva, talked about 'The Macedonian Insight into the Phenomenon of Second Language Acquisition', while the fourth-year (postgraduate) students, Ana Arsovska and Ana-Marija Hot, addressed the audience with 'The Analysis of Donald Trump's Political Language in His Speeches'.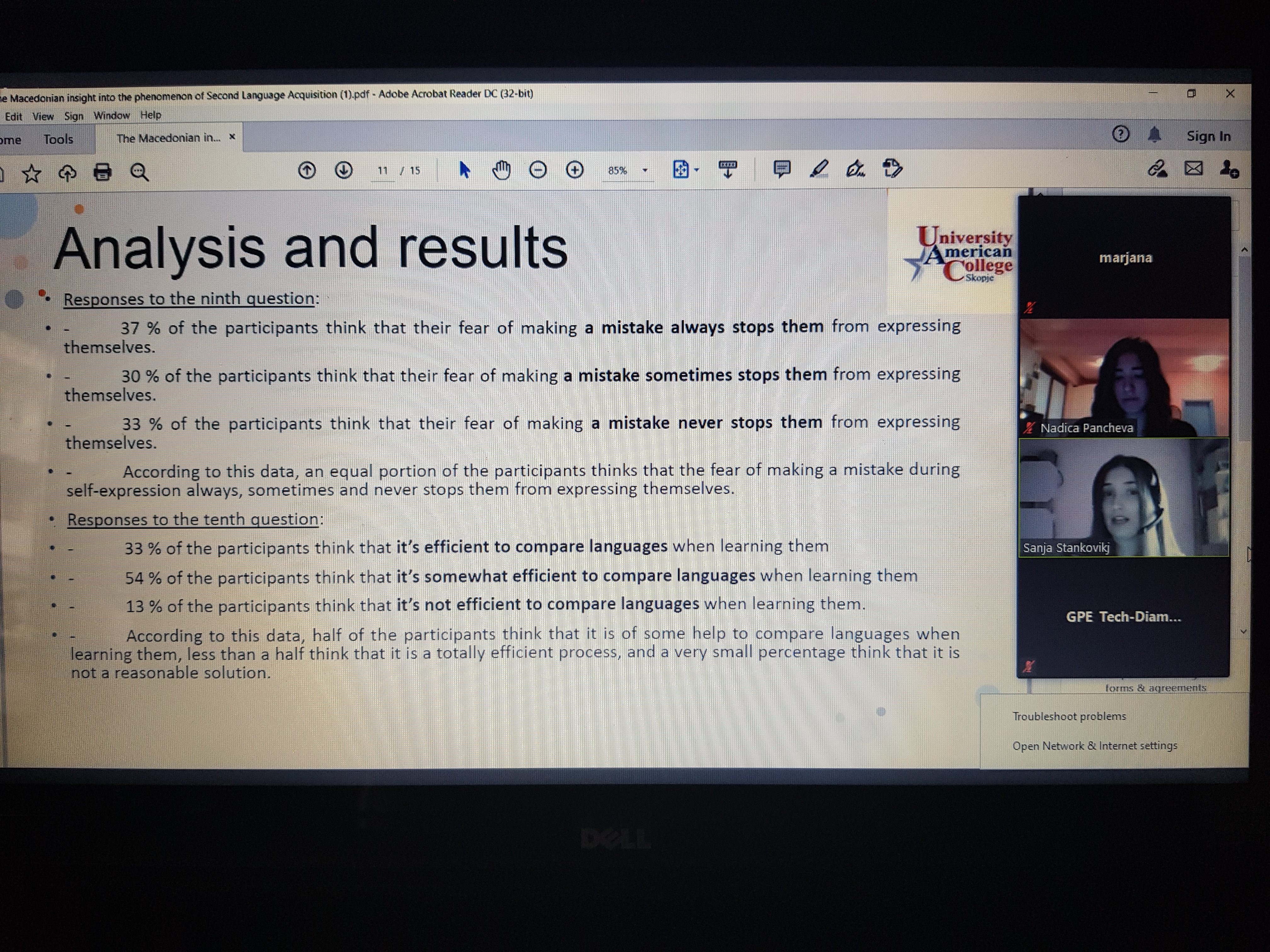 During the five-day conference, with sixteen sessions and seventy four presentations, each talk was being assessed for its research originality and methodology with the aim to publish the best of them as select papers from Global Issues conference in a special issue of the Global Partners in Education Journal. The UACS students' research made a mark at the conference – their hard work was recognized; thus, their presentations were highly assessed and got recommended to publish the papers in a special issue of the GPE Journal.