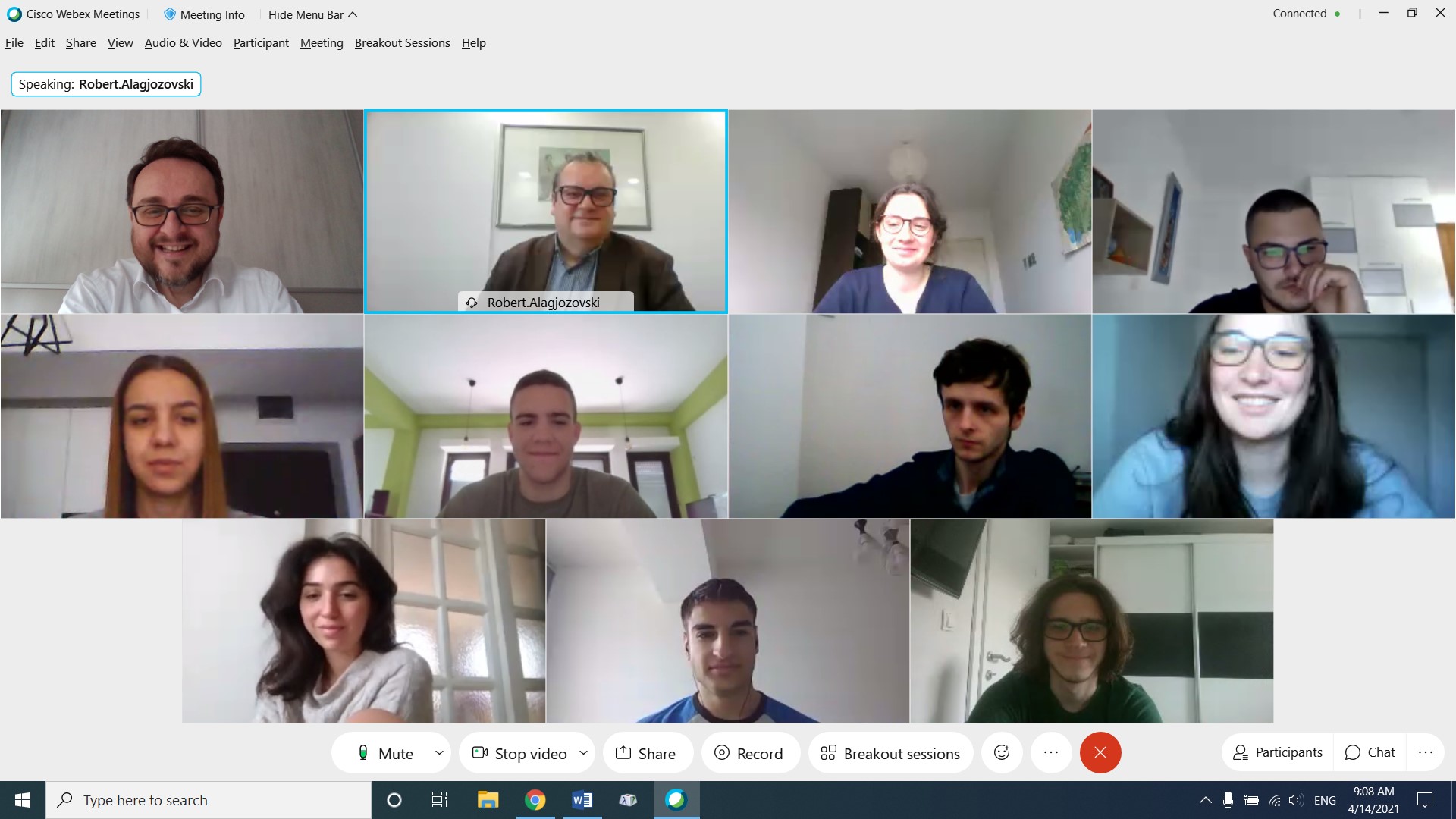 'One Society for All': Guest lecture by Robert Alagjozovski, National Coordinator for Interculturalism
On 14 April 2021 Robert Alagjozovski, National coordinator for interculturalism, one society, cultural development and interministerial cooperation in the Government of the Republic of North Macedonia was a guest speaker for the students of the UACS School of Political Science who take the course in Multiculturalism with Prof. Ivan Dodovski, PhD.
Mr. Alagjozovski presented the key aspects of the National Strategy on the development of the concept of one society and interculturalism, and responded to student questions about its implementation by the Macedonian Government and other state institutions and non-state actors. Also, the students had the opportunity to participate in team work and develop ideas for new policy measures on interculturalism that could be introduced in future.
Before taking his current post, Rober Alagjozovski has served as Minister of Culture in the Government of the Republic of Macedonia (2017-2018). Previously he has worked as a publisher, translator, and manager of a number of projects related to cultural diversity, post-conflict reconciliation, and artistic activism. He has served as a member of the editorial board of the journal Sarajevo Notebooks, and as president of Oracle – the European network of cultural managers based in Brussels. He holds a BA and MA degrees in general and comparative literature from Ss. Cyril and Methodius University in Skopje, and a European Diploma in cultural project management from Marcel Hicter Foundation in Brussels. He is also a fiction writer and author of reviews and academic papers.