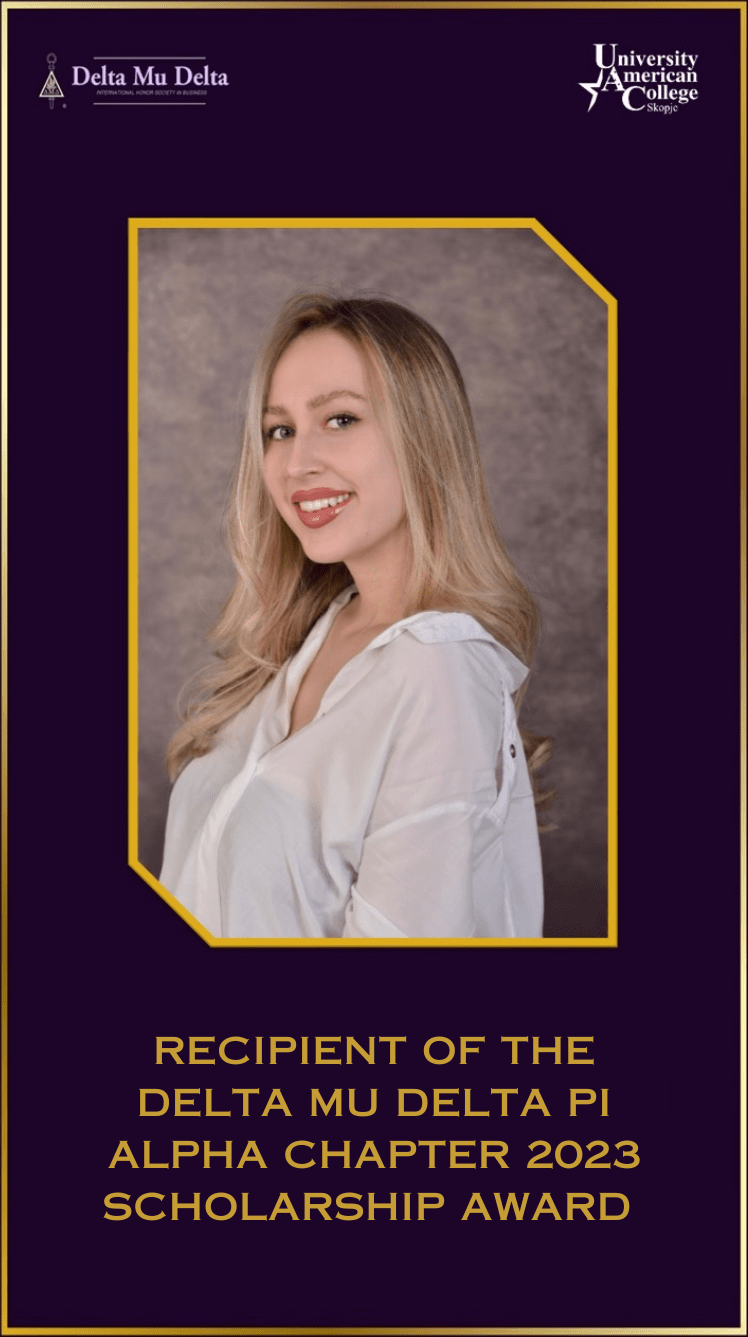 Nina Dimkovska – UACS Business Student and Recipient of the DMD Scholarship Award 2023
We are thrilled to announce an exceptional achievement within our UACS community!
Nina Dimkovska, a student at the UACS School of Business Economics and Management, has been awarded the prestigious Delta Mu Delta scholarship, marking a remarkable milestone in her educational journey. This scholarship, granted by Delta Mu Delta, as an international business society, not only recognizes her academic excellence but also underscores the value of her commitment to learning, leadership, and community engagement.
As she embarks on this new chapter, we extend our heartfelt gratitude to Delta Mu Delta for their unwavering support in fostering excellence in education. Their belief in her potential is not only a testament to her hard work but also an inspiration to all aspiring scholars.
As she accepts this scholarship, she takes on a profound responsibility to use this opportunity wisely, to continue her pursuit of knowledge, and to contribute positively to her community and society as a whole.
With boundless enthusiasm, she looks forward to the future, eager to face new challenges and seize emerging opportunities.
Together with Delta Mu Delta, she will shape a narrative of academic excellence and meaningful impact.