UACS students visited the waste management company Sunilens
On October 16, UACS undergraduate students in the class "Ecology and Sustainable Development" and lecturer Andrej Gjokikj visited the waste management company Sunilens.
With the view of presenting industry experiences and real-life solutions to students when learning about the environment and sustainability, the visit provided a direct insight into an environmentally-friendly and innovative business model built on solving one of society's biggest problems – waste pollution (used cooking oils).
The company's representatives presented the story behind the leading used cooking oil collection and recycling model in the country that started back in 2009. Students were able to hear about the negative environmental impact of improper disposal of used cooking oils and directly observed all the steps and procedures in the company's waste management facility – collection, storage, heating, filtration and purification of used cooking oil turning it into eco-feedstock for production of sustainable biodiesel by renowned factories in Europe.
Based on the concept of circular economy and the EU based economic, institutional and legal framework, Sunilens has established a sustainable business model that operates locally, regionally and internationally as part of the ISCC EU certification system for biomass and biofuels.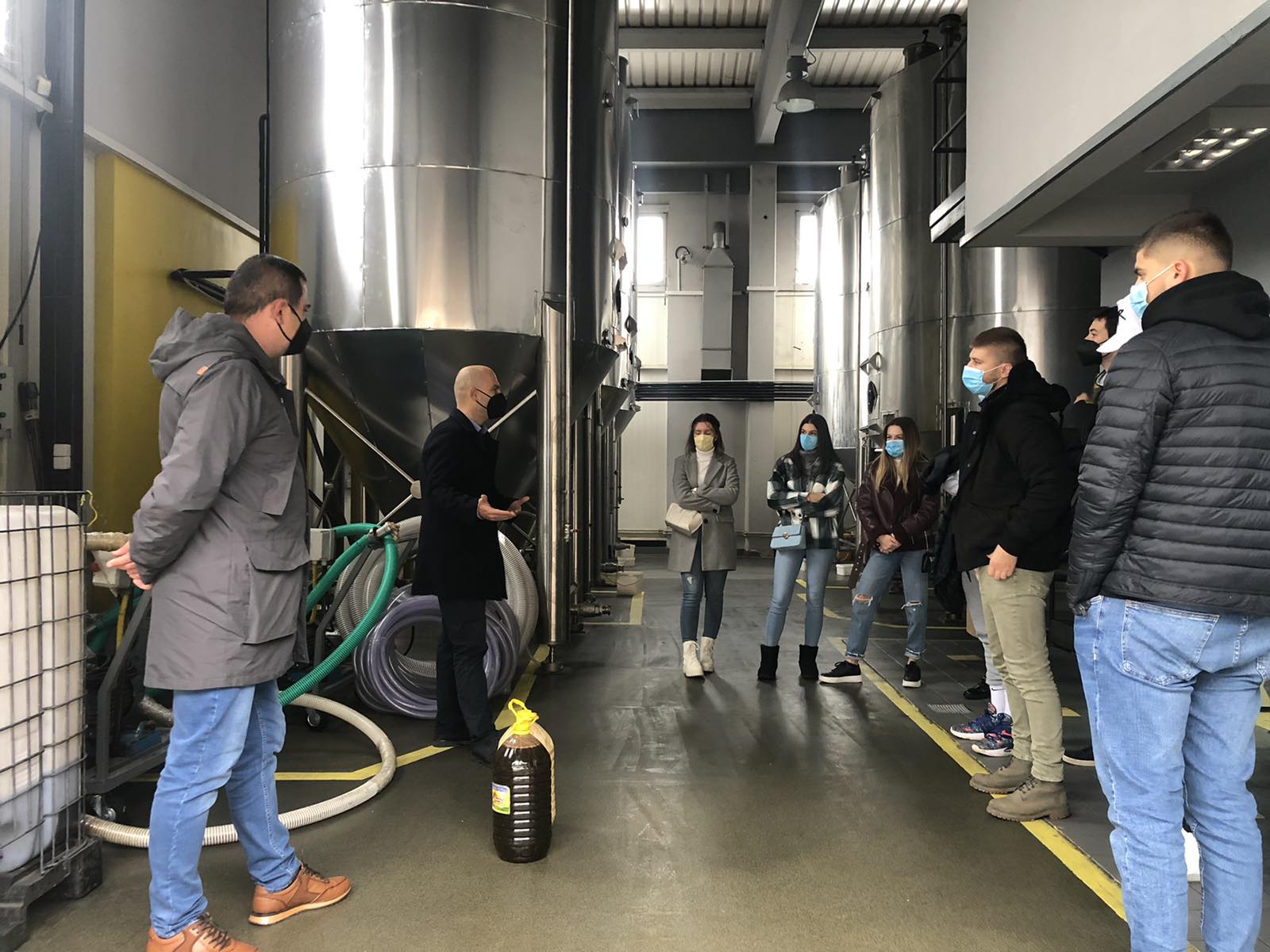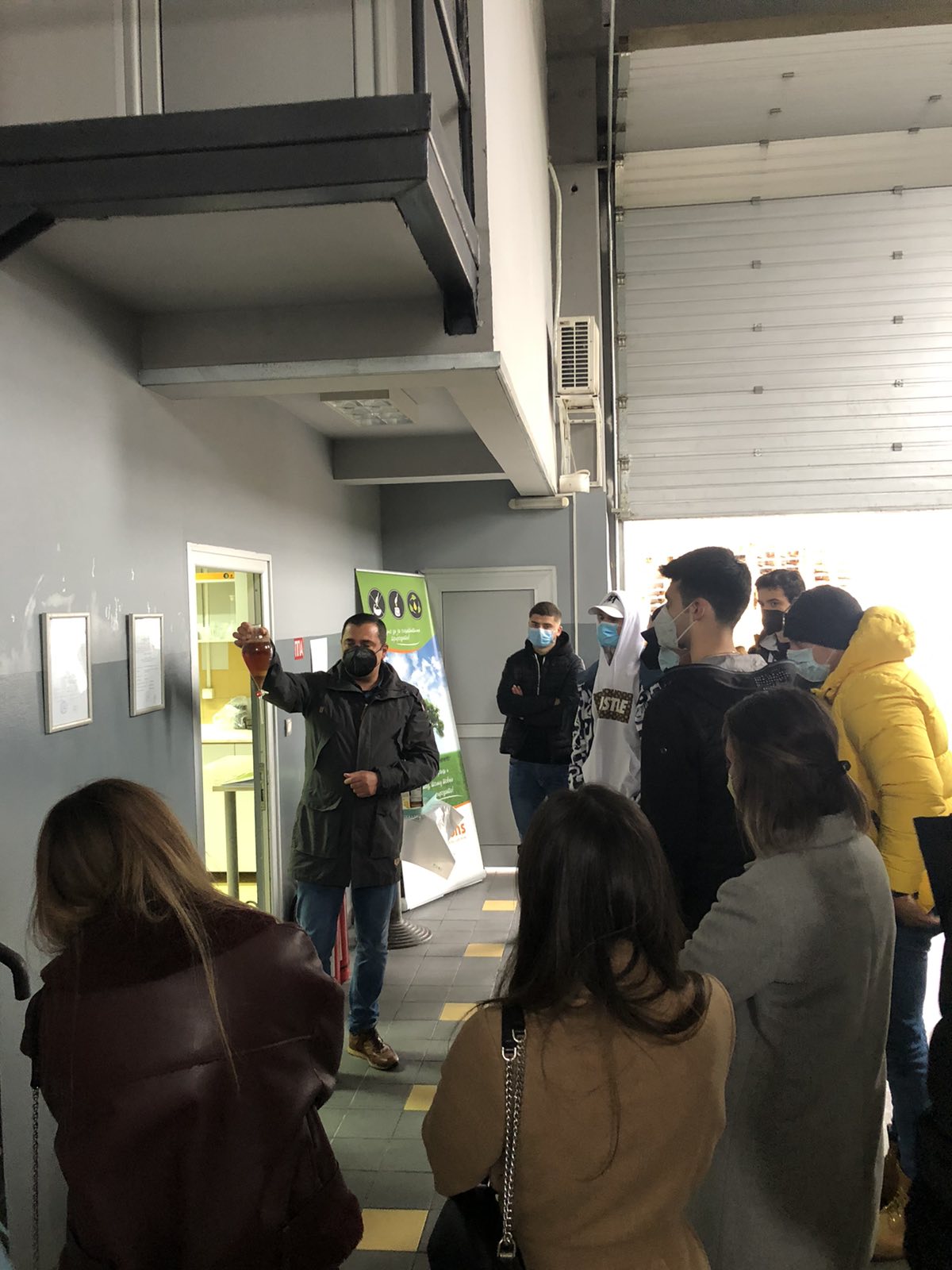 The presentation covered the following important waste management topics:
The development, evolution and growth of Sunilens waste management system – the road from the initial idea to practical implementation of the collection and recycling system in the country.
The market obstacles and problems faced during implementation of the environmental business model in the B2B food industry.
The implementation of the eco-humanitarian project "Recycle and Donate" for collection of used cooking oils from households.
The importance of public education on used cooking oils as a crucial component in facilitating circular economy: Eco-educational project "Learning about used cooking oil collection and recycling" which is implemented in 13 kindergartens in Skopje.
The impact of waste management processes on energy consumption and how utilization of solar energy can reduce a company's carbon footprint.
How sustainable biodiesel produced from used cooking oils saves environmental resources and reduces environmental pollution?
The socio-economic and environmental results achieved by the company in 12 years – quantities of collected and treated waste, green employment, green technology and modern waste management processes, public education, environmental impact and business model regional scalability.
How to stimulate innovation and business growth in the waste management sector?
The company's plans for new projects in the household sector.
Students were actively participating in the presentation and asked practical questions related to the company's operations, the problems with used cooking oils and the presented economic solutions. The visit stimulated interesting discussions on the way ahead in implementing the vision of circular economy and sustainable development through the waste management industry in the country.