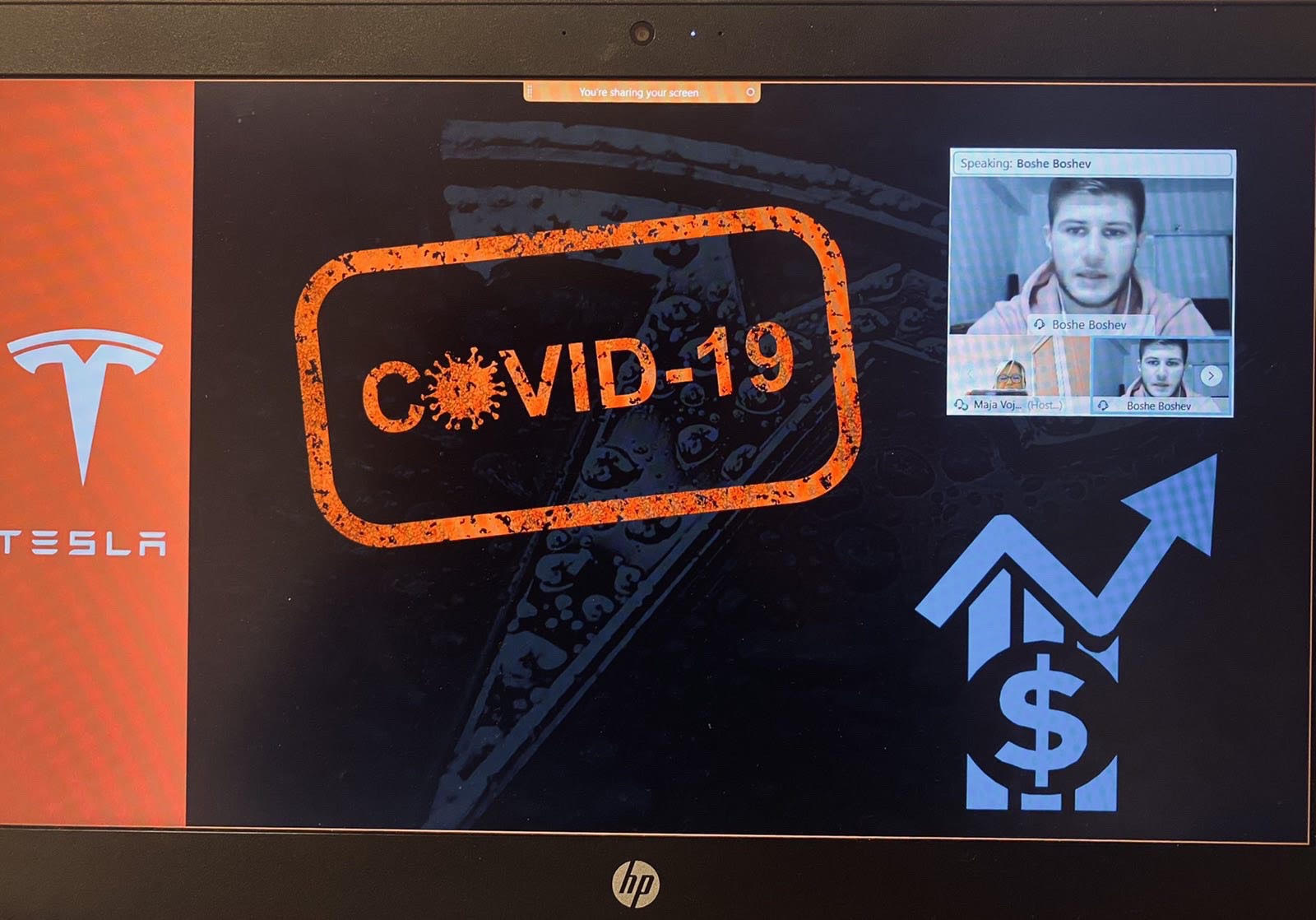 Great DAY! Great INSPIRATION! EXCELLENT STUDENTS' PROJECTS on How COVID-19 crises impacted ONE firm performance?
UACS Business School students from the first year, studying Introduction to Microeconomics, had presentations on their chosen firms, among which multinationals as Tesla, Amazon, Apple, Netflix, Nike, Under Armor, Coca-Cola, Cinema world, Zoom, Uber, McDonald's, Telecom, Lukoil, EVN, Hilton, IKEA, Walmart, NBA, Turkish Airlines, Qatar Airlines, Lufthansa, Croda, and big and SMS firms from Macedonia including Makpetrol, Hotel Kontinental, Pivara, Sara Fashion, Bako-Nuts, Velmarfoods, Intebako, KAM, Royal Caffe, Olimpico, WarmerYou, Geo Mond Engineering, Farmahem, Savana Travel, and Lifestyle Fitness Studio.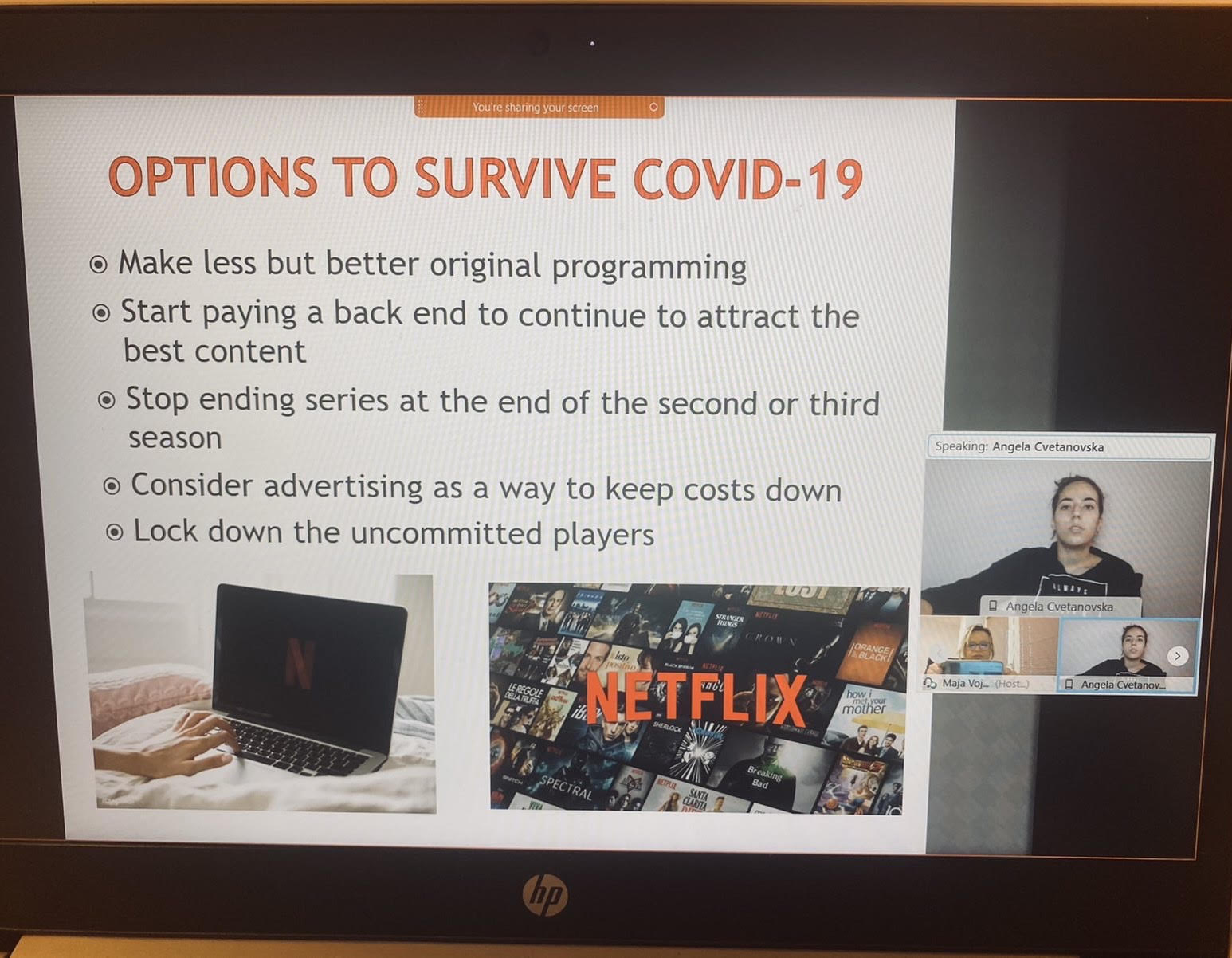 The main findings – all firms are impacted by the COVID-19 crises. Some companies have suffered significant losses due to containment measures (service sector – accommodation, travel, airlines, cinemas, coffee bars, and restaurants). On the other side, some firms have gained from the current crisis (pharmaceutical industry, ICT sector, digital TV, e-commerce, and electric cars producer). Those firms that have adopted to NEW normal, by introducing more digital sales have improved its revenues.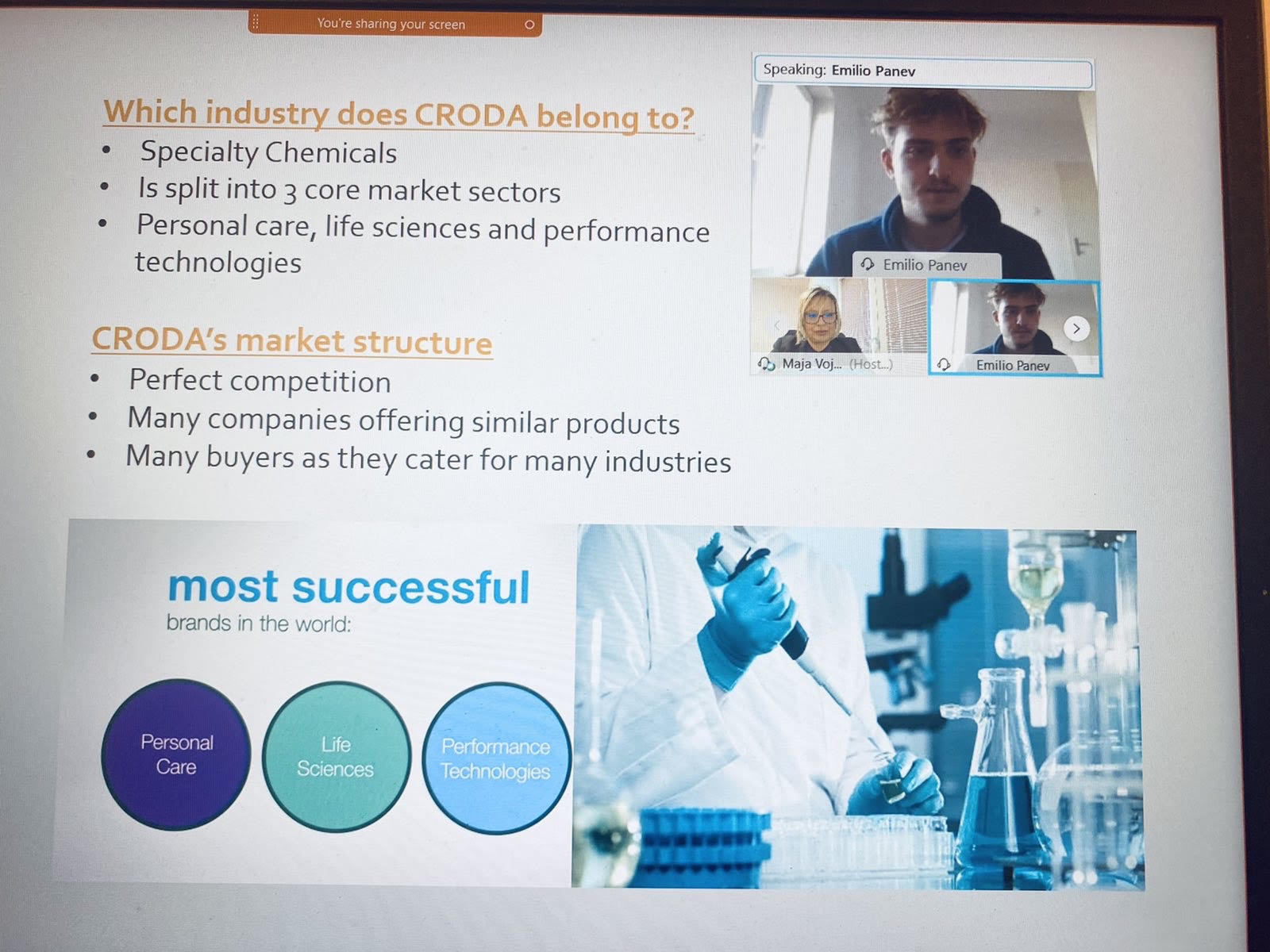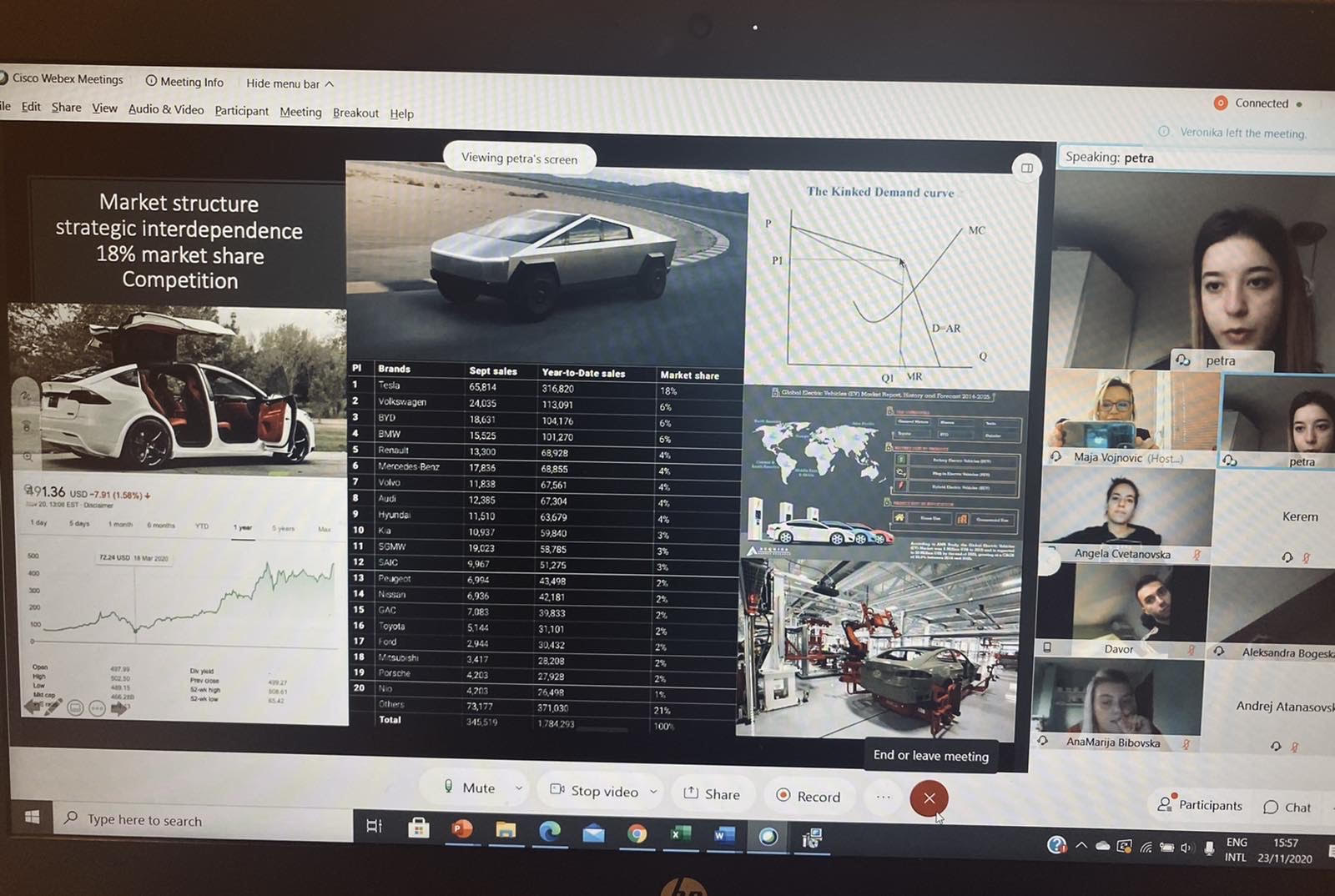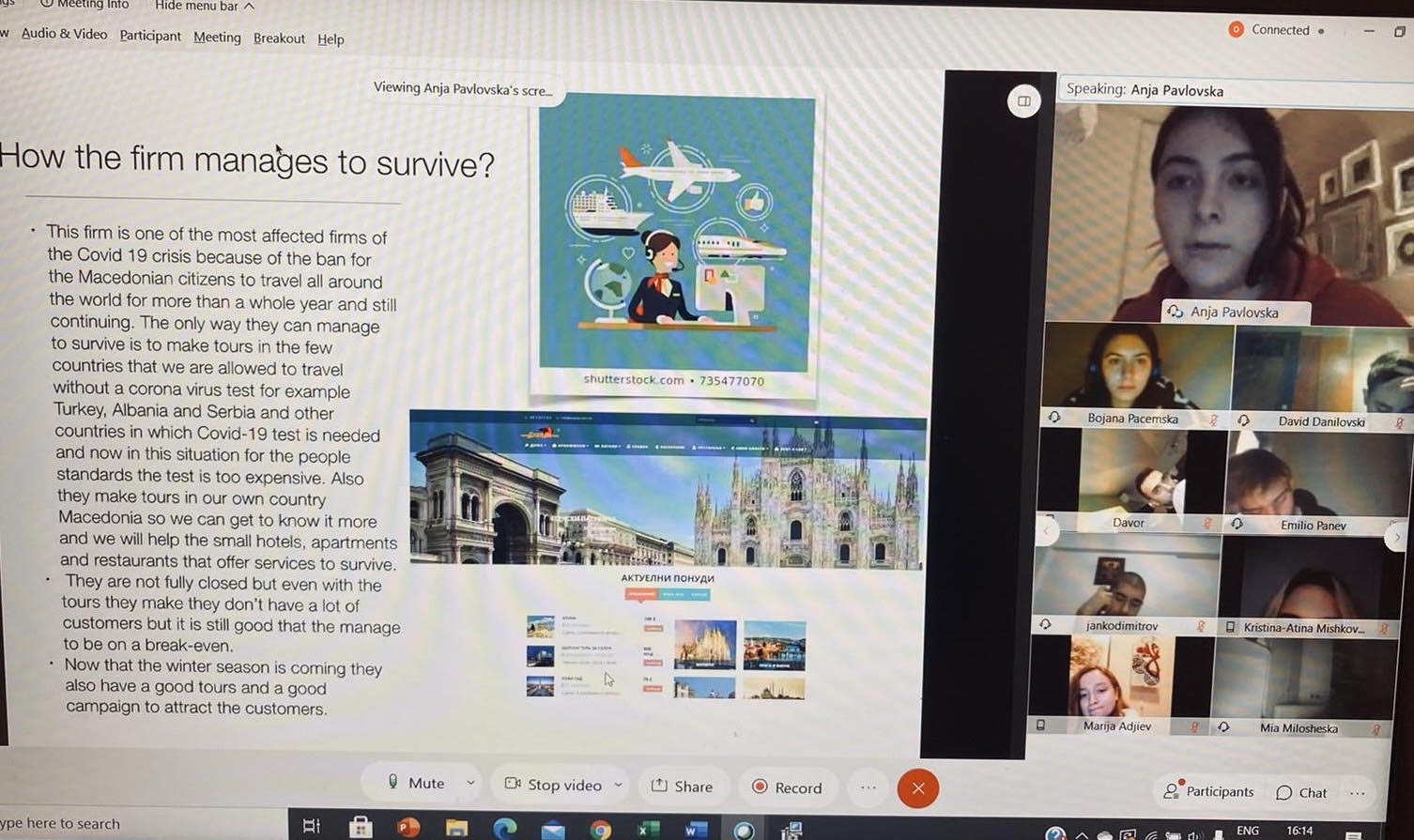 Some quotations:
"The COVID-19 crises made a devastating social disruption which still has a huge impact on the economy worldwide. Companies can never be fully ready for a crisis of such a high scale, but there are a few things they can do to prevent an economic downfall like this one:
Keep larger financial reserves; Increase liquidity; Reviewing agreements with external partners and Developing online sale strategy." (Tamara, project on Sara Fashion).
"We have to take these hard actions to stand strong on our own two feet, to secure our future, and to continue on our mission" – Uber head (Angela, project on Uber).
Every one of us is and will continue adjusting to this new, ever-changing reality. "A crisis brings out the best in us" – founder of IKEA (Jasin, project on IKEA).