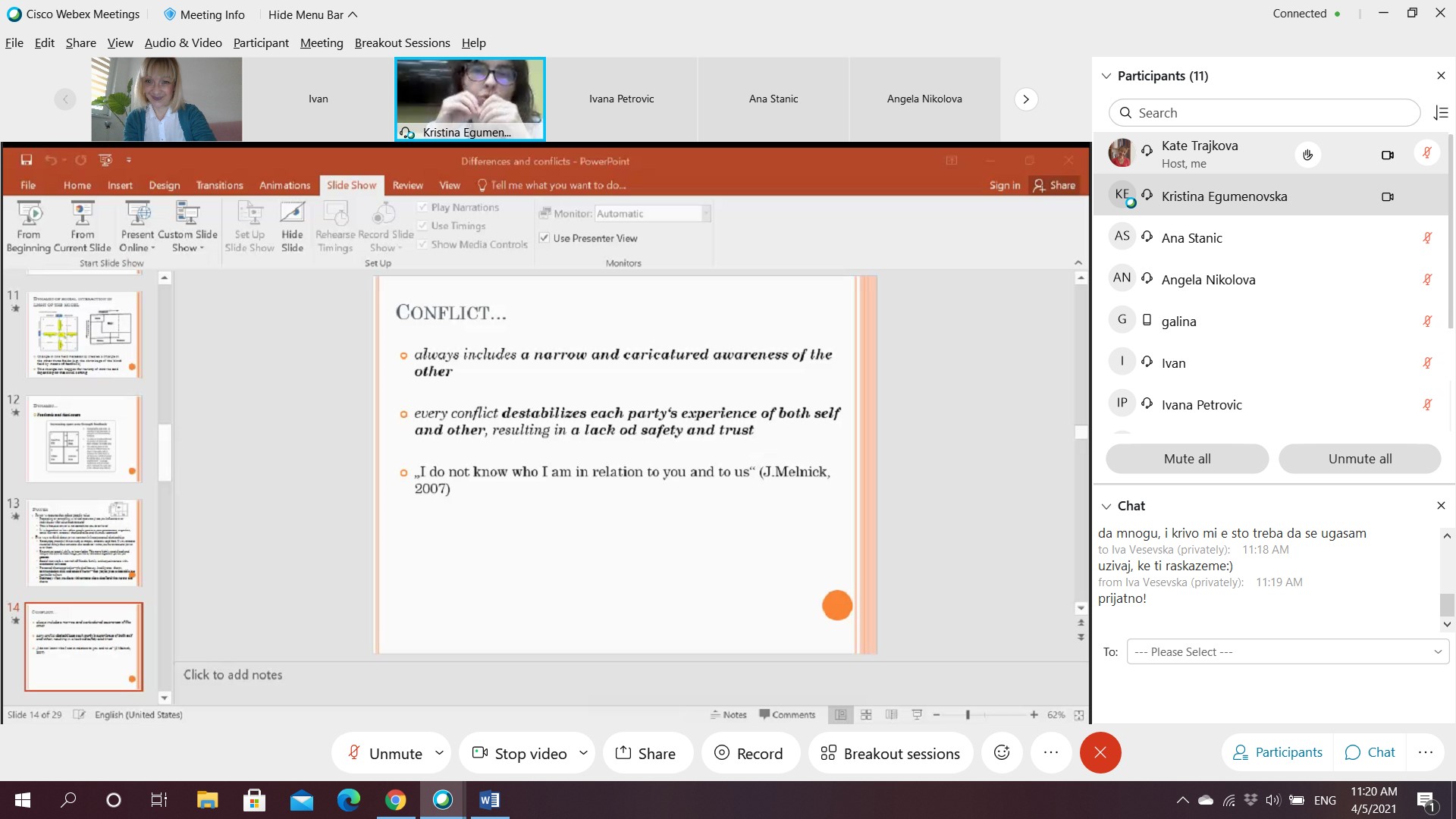 Dr. Kristina Egumenovska, Assist. Professor at the University of Ljubljana was a guest lecturer at UACS
Dr. Kristina Egumenovska, Assistant Professor at the Department of Psychology, University of Ljubljana, currently working as a licensed psychologist and psychotherapist at Zan Mitrev Clinic Skopje, was a guest lecturer at UACS on 5 April 2021 as part of the course in Psychology of Communication.
Dr. Egumenovska talked on 'Conflict and Power: Self-regulating and Managing Differences'. She presented on the cognitive and social nature of conflicts, key features of power and their dynamic of influence on interpersonal relations. She also discussed the emotional, cognitive and interpersonal regulative mechanisms for managing conflicts.